10 rib-tickling commentary quips from Navjot Singh Sidhu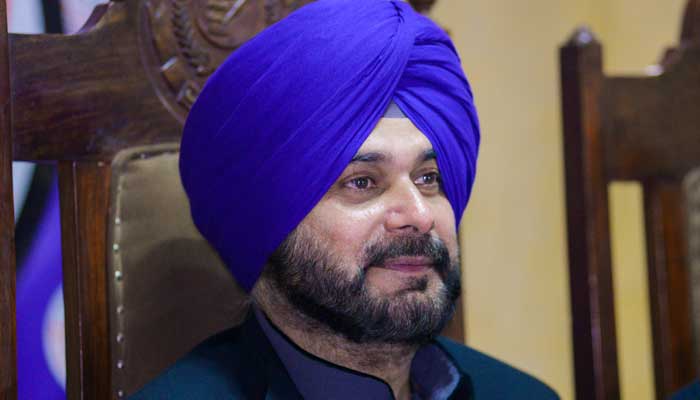 Navjot Singh Sidhu's unique style and his ability to employ figure of speech in producing hilarious one-liners makes him a hit commentator.
Navjot Singh Sidhu has worn several hats after his successful cricket career for India. He has tickled the spectators with his commentary, which is wise and funny in equal measure. He is an active politician and has also dabbled in various television shows.
Sidhu has equal command over Hindi and English and has left everyone from Tony Grieg to Sunil Gavaskar rolling with laughter. Here is a collection of 10 of his funniest commentary quips:
Emphasising on the will to take a risk in order to succeed.
One who doesn't throw the dice can never expect to score a six.
Describing the importance of a team effort and that a lone warrior cannot win a war.
You can't play a symphony alone, it takes an orchestra to play it.
When you compete, you lose some, but that is part and parcel of sport.
Nobody travels on the road to success without a puncture or two.
It does not take special ability to do something easy, but when the going gets tough, you need someone talented at the helm.
Anybody can pilot a ship when the sea is calm.
On commentary in India vs Srilanka T20 World Cup final.
The batsman was so out of the crease that Dhoni first had tea, read the newspaper then stumped him.
On the technique of a batsman who got bowled through the gap between bat and pad.
The gap between bat and pad is so much that I would have driven a car through it.
MuttiahMuralitharan bowling to the last Indian batting pair.
The wily fox is back. It's an ill omen when a fox licks its lambs.
During a match when Team India was losing wickets in a heap.
There is light at the end of the tunnel for India, but it's that of an oncoming train which will run over them.
During another match when Team India was collapsing.
The way Indian wickets are falling reminds of the cycle stand at Rajendra Talkies in Patiala - one falls and everything else falls!
When Ganguly called Dravid for a run and sent him back with Dravid at the middle of the pitch. Dravid was run-out due to the miscommunication.
Ganguly has thrown a drowning man both ends of the rope.