10 Sitcoms That Are Enjoyed By Everyone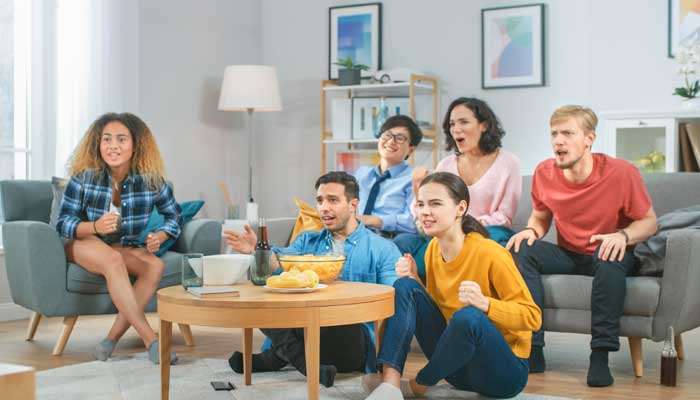 Bored sitting at your house? Here are the best sitcoms ever produced to make your home time even more enjoyable!
There is no better time than sitting in front of the television hurdled up, munching snacks to watch your favourite show. Situation comedy or sitcoms have won TV audience for over decades, and have been the perfect bonding agent for family and friends alike. Here are 10 all-time beloved shows that you must catch on with!
Friends-
Yes, you guessed it right. No other show has run over a decade and still holds that position in our hearts. A total bonding experience with your bunch, this is one feel-good show that can lift your mood no matter what.
Will & Grace-
The most popular show from 1998-2006, Eric McCormack and Debra starring as the two protagonists are all about coming out of the closet in the funniest way possible. The classic sitcom is also a social monument that created a base for many shows to stand on.
Modern Family-
No sitcom list is complete without mentioning Modern Family! The highest-rated show in its time, it sweeps the Emmys regularly. The mockumentary format with thee loving characters is a must-see in the list.
The Big Bang Theory-
If you have been a studious nerd all your life, you will heart this show. The perfect choice of characters is enjoyed by science lovers and party people alike.
Cheers-
The template ensemble for sitcoms, this is the program that dominated the 90's. The mixture of characters and age groups from all walks of life makes a bonding experience for the show and the people watching it.
New Girl-
Set in Los Angeles, it is all about a bunch of friends who hang out in an apartment and talk about their life. The on and off romance about the main characters is gun to follow.
Brooklyn Nine-Nine-
There is nothing more fun than a bunch of friends playing cops! The show has a bundle of loveable characters playing parts of the wacky storyline with harmless humour! A workplace comedy to rejoice with your close group.
Broad City-
All about two besties in their late teens, and is most relatable to us! The 50 episodes of a good laugh are what you would need to go keep yourself entertained in the quarantine phase!
The Office-
More than a hundred episodes full of enjoyment, The Office is about relatable workspace humour acted by the most desired stars.
It's Always Sunny In Philadelphia-
This is the age-old story of a group of friends and their misadventures around the town. They have their own distinct pub to hang out with and is a treat to watch with your buddies.