12 places in South India that should be on your travel bucket list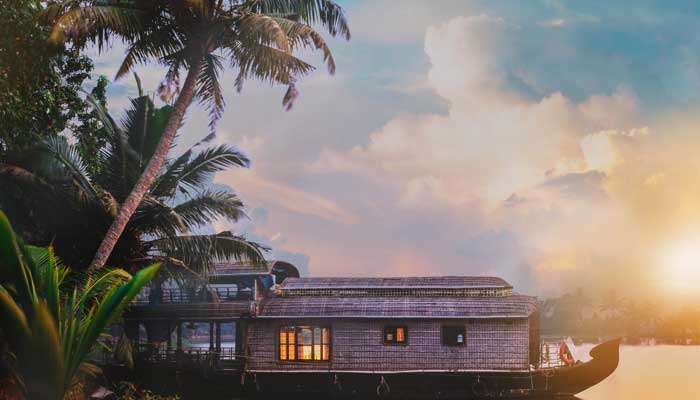 From Kerala backwaters to Hampi and Coorg, have you seen these places in South India?
South India, comprising Karnataka, Kerala, Tamil Nadu, Andhra Pradesh and Telangana, has its own charm, thanks to its unique traditions, culture and history. It is one of the most popular destinations from people across the globe. 
So we list down a few places in South India that should be on your travel bucket list:
Kerala
Kerala is famous for its backwaters but also for the outdoor sports, wildlife, rafting and trekking. The must-visit places are Munnar, Wayanad, Kochi, and Alleppey.
Coorg (Kodagu)
Often called the 'Scotland of India', Coorg is the hill station for South Indians and is quite popular among travellers. Offering spice and coffee plantations to lush green forests and scenic mountains, Coorg is the ideal place for nature lovers. 
Hampi
Hampi has been designated as a World Heritage Site by UNESCO, thanks to its magnificent architectural significance. You can witness remnants of the Vijayanagara empire, one of the greatest empires of the past.
Mysore (Mysuru)
Situated at the foothills of Chamundi hills in Karnataka, the city has the grand Mysore Palace, and every evening, the palace is illuminated with nearly 100,000 lamps. 
Madurai
Madurai is an ancient city which is almost 4,000 years old and is famous for Meenakshi Temple, dedicated to Goddess Meenakshi (an incarnation of Parvati). Visit the temple for its Dravidian architecture featuring 14 gopurams (gateway towers). 
Gokarna
Gokarna is a coastal town in Karnataka and is renowned for its pristine beaches, where travellers can relax and also indulge in water sports like snorkelling, parasailing and banana boat rides. 
Ooty
The city is often referred to as the 'Queen of Hill Stations' in South India as it has tea plantations, mountains, lakes, gardens, colonial structures, a famous Tea Museum and a Botanical Garden. So it offers something for each type of traveller.
Mahabalipuram (Mamallapuram)
Mahabalipuram is situated between the Great Salt Lake and the Bay of Bengal, and its ancient temples date back to the 7th and 8th centuries. The most famous of them is the seafront Shore temple.
Pondicherry (Puducherry)
Pondicherry has influences of the English, the Dutch and the French as it was colonized by them. However, the French had a deep influence on the city, and hence, it is often dubbed as the 'French Capital of India'. Colourful houses to colonial architecture, you will love the city for its unblemished vibe. 
Badami-Aihole-Pattadakal
The UNESCO World Heritage Sites are known for ancient edifices that are from ancient edifices. So visit them to explore the marvel of the ruins in carved stone temples and forts.