2020 is Beethoven's 250th Birthday Anniversary: How Is The World Celebrating?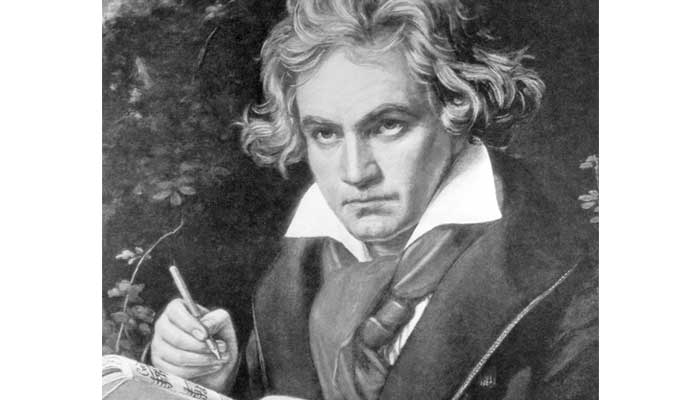 This year was Beethoven's 250th birth anniversary, and a plethora of programs were lined up to commemorate it. A virus might have inconvenienced but not entirely spoilt the proceedings.
Revered western classical music composer, Ludwig van Beethoven's (Born: December 17, 1770) 250th birthday anniversary were to be observed with a series of concerts, exhibitions, artistic reprisals, this year-long, but Universe apparently had other plans. One of the greatest composers of the world, who had helped the musical to transition to the romantic era, Beethoven, is known to reinvent himself now and then. Fittingly, his anniversary is being adaptive to the strange situation we are going through, effectively stretching the festivities over two years.
Abrupt Stoppage
Programs as myriad as his early works till the early 1800s when he was plagued by Tinnitus – an unwarranted buzzing in the ear - that turned him nearly deaf rolled on l, all over the world, from the first two months of this year as per plan but come March and all of it had to be shelved as there was an embargo on social gatherings and public meetings. Without an audience, the performance could not go on, and it didn't. But it also didn't mean that it was never to happen.
Extensions and Innovations
Instead of scrapping the voluminous and meticulously planned proceedings, the organizers got together and decided to extend the Beethoven birthday celebration to the middle of next year, that is, till September 2021. While efforts are being made to seek fresh dates for next year, some programs are subjected to innovative digital adaptations, like Hope at Home concerts online. More will happen till December, the final one being conductor, Daniel Barenboim's concert at Bonn opera house.
Intimate Improvisations
Large gatherings are banned, so some Italians improvised recitals from rooftops. A reworking of the pastoral symphony was performed to mark the World Environment Day.
Next Year
Simultaneous performances by Beethoven Orchestra, Bonn and Vienna Symphony have been scheduled for next June. The University of Bonn where a young Beethoven, unleashed his produce talent will witness four open-air concerts. Robbie Williams and Kraftwerk will give him a modern turn. The extended schedule will conclude in late August/early September at the signature Beethoven Festival, Bonn, his hometown.
Besides Concert
Both Bonn and Vienna, will hold interesting anniversary-based exhibitions, in both years, one of which being the extraordinary number of cities - more than sixty - the composer lived. Some spaces like Beethoven-Haus, Bonn has already reopened, maintaining the protocols. A self-walk city tour, 'On the trail of Ludwig van Beethoven' encompassing 11 key sights is on in Bonn. Britons would quite enjoy the rescheduled recreation of the unveiling of Beethoven's monument at Bonn, which was attended by Queen Victoria in 1845.