5 feel-good movies you should watch to lift your spirits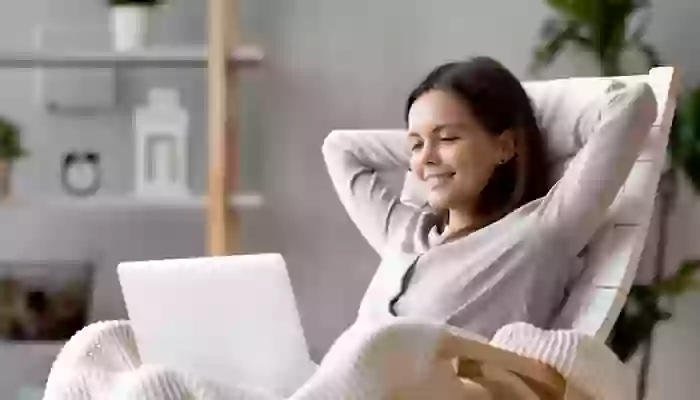 Feeling down? None of your go-to measures can give you the required Dopamine and Serotonin high which you crave to lift your spirits? Well, you have landed in the right place since these five feel-good movies will certainly lift and liven your spirits. So, here we go-
Forest Gump
With an IMDb rating of 8.8, Forest Gump is undoubtedly one of the best American comedy-drama movies ever. The movie depicts the life story of a slow-witted and kind-hearted American man from Alabama who manages to spread love and kindness through his actions, whether on the battlefield or in the lives of people around him! The acts of kindness and love will melt your heart while giving you some bone-tickling laughter moments, making it one of the best movies to watch when you are looking to get high on Serotonin and Dopamine hormones.
Amélie
Amélie, a French romantic comedy movie with an 8.3 IMDb rating, is a treat to watch because of its several light-hearted moments with which the movie is redolent. The movie depicts the story of a whimsical shy girl who initially finds it challenging to cope with her immediate surrounding; however, she decides that the purpose of her life should be to spread happiness. The depiction of the Parian life provides various instances of raw humour, which will surely pull you out of your low mood.
The Intouchables
The Intouchables, with an IMDb rating of 8.5, is one of the most underrated movies in the entire world. The movie explores the bond between a reluctant quadriplegic patient who does not want to live anymore and his caretaker, who wants to rectify past mistakes and lead a clean life. The diverging motives of these two characters create the required comic moments, whereas the speeches of these two characters, especially the patient's, will surely teach you a lesson or two about life. So, brace yourself for this bittersweet joy ride!
The Knight Before Christmas
If you believe in magic, destiny, quest and love, this movie is certainly for you! Despite not scoring exceptionally well on the IMDb scale, this movie has found a place in the viewers' hearts. The movie depicts the story of a knight who has until Christmas Eve to fulfil his quest. This movie will undoubtedly make you feel a lot more positive about life, and if you are romantic, the end can also make you cry as well!
The Pursuit of Happyness
How can a list of feel-good movies ever be complete without the movie, The Pursuit of Happyness? No movie has ever depicted a rag-to-riches story better than this one! The movie depicts the real-life story of Chris Gardner, who manages to become wealthy and successful despite the odds. Some of the scenes in the movie will break your heart; however, the ending is pure gold!
So, what are you waiting for? Start watching these movies to get your dose of Serotonin and Dopamine hormones and lift your spirits!