5 Indian Instagram accounts that make us want to travel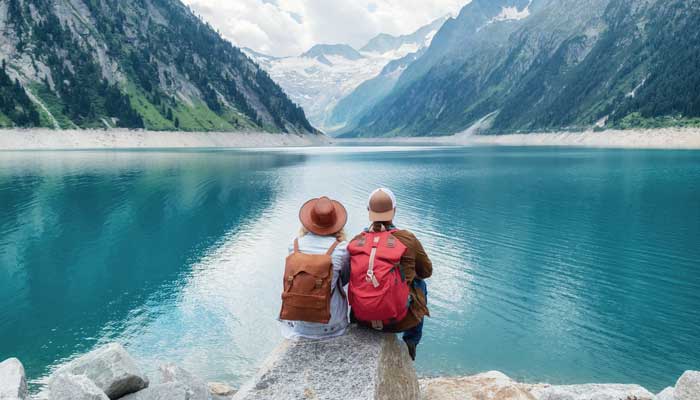 Ever wanted to escape from your life, and travel around the world? Meet people who are living the travel dream.
Travelling is considered therapeutic for the soul. And even though we might not always be able to indulge in this form of therapy, our social media accounts are our gateway. Therefore, below are a list of top 5 Indian Instagram accounts that make us want to pack our bags and travel for a living.
@theexplorester by Sneha and Manas
The Explorester dives into the local culture, food and people of different places. Their page does not show any cliché touristy locations but offbeat unheard of places that make you want to revisit their page often. The curators of the page, Sneha and Manas, have travelled to over 20 countries and are full-time entrepreneurs and part-time travellers.
@shivya by Shivya Nath
Shivya Nath quit her job at the age of 23 and has been travelling since. From swimming with sharks in Malaysia to hitchhiking in Romania, her page inspires us to leave our comfort zone and experience the joy of travelling. She has also published a book, The Shooting Star, on her life journey and travel experiences.
@abhiandnow by Abhinav Chandel
Abhinav Chandel gave up on his dream of becoming an IT engineer to pursue his passion for travel and photography. His Instagram gives us a daily reminder of nature's beauty through his pictures of mountains and hills. He loves exploring the remote smaller regions of India to fulfil his wanderlust.
@continent.hop by Lavinia
Lavina is a full-time engineer who has travelled to over 46 countries and loves photography and writing. Through her page, she shares her travel experiences and gives the readers' tips and guides for their next travel destination. She is the ideal example of how a person can find a balance between passion and profession.
@himalayan_girl by Neha Ralli
Neha Ralli highlights the beauty of the majestic Himalayas and also gives a close-up view of the distinct Indian culture, festivals and traditions. Her interest in hiking began in 5th grade through her school's yearly trips and has been increasing ever since. She balances her passion for travel with her full-time job in Kullu.
Are these pages giving you major travel goals? Us too! We can't wait to find the next best opportunity to travel (and maybe not come back).