5 International Tourist Spots You Can Take A Virtual Tour Of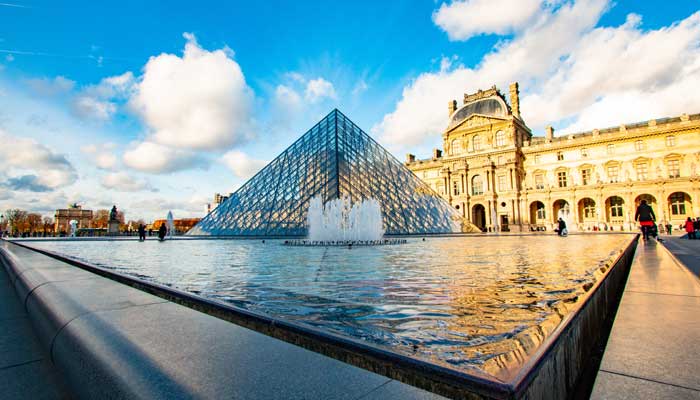 Virtual tour of landmark tourist spots around the world to kill boredom and cheer up the traveller in you. 
Are you that traveller who had big plans for this year but the travel restrictions that came with the pandemic dampened your spirits? At a time when only the virus gets to visit the world, and we are stuck in the confines of our house the only way out to see the world is through the use of the latest technology. With the help of 360° interactive videos, you can tour your favourite spots at the comfort of your home. You can also visit famous museums virtually and nurture the art aficionado in you. These virtual tours will not just kill the boredom of the quarantine life but also open up a window to the world that temporarily has stopped being happening!
Exciting right? Here's a list of the best virtual tours of landmark destinations across the globe for you to enjoy:
THE LOUVRE
Visiting the Louvre to stare at the famous Monalisa painting is every art fanatic. If you are a die-hard fan of Dan Brown's books, Louvre is your place. The Louvre is stunning architectural mastery in itself, and that is even before you enter its doors to gain access to historical masterpieces. On the Louvre's website, you can choose to take online tours of several exhibits such as "Remains of the Louvre's Moat," "The Advent of the Artist," and more.
HAWAI'I VOLCANOES NATIONAL PARK
Hawai'i Volcanoes National Park is home to two most active volcanoes on earth, Kilauea and Mauna Loa. The structure of these conical hills with a vent is constantly changing as the lava ebbs and flows. The National Park's Service has now teamed up with Google Arts & Culture to create multimedia tours on this park. You can follow their social media handle to know more. 
THE TAJ MAHAL
One of the seventh wonder of the world, the pride of India, Taj Mahal, is also now available for foreign travellers. You can explore the exterior of the famous mausoleum made in marble stone with Air Pano's virtual tour. 
PYRAMIDS OF GIZA
Virtual tour by Google shows the magnificent pyramids of Giza constructed as grand tombs for the pharaohs from near and far along. Spectators can get a virtual glimpse of the two biggest pyramids ever built– the Great Pyramid (147 metres) and the Pyramid of Khafre (136 metres) – plus the Great Sphinx to the east. 
CHRIST THE REDEEMER
Standing at 30 meters tall on the peak of the Corcovado mountain, Christ the Redeemer is the world's largest art statue. Visitors with the Street View technology can "walk-around" the site virtually. One can check it out different times of the day with these 360-degree shots from above.