5 Libraries Every Bibliophile Should Visit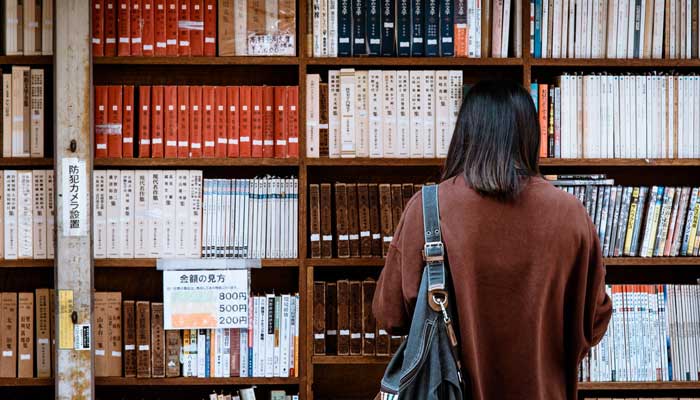 How about travelling to exclusively visit libraries around the world? Scroll below for a list of spectacular libraries.
While for a few people travelling is all about the beaches and sun, but for book-lovers, it goes a step ahead. For anyone who packs more books than clothes for a holiday, travel is all about searching for old bookshops and visiting literary significant destinations.
Thus, below is a list of libraries that ought to be on every bibliophile's bucket list.
The Admont Library in Admont, Austria
The second-largest monastery library in the world, The Admont library is found within the foothills of the Alps. Famous architect Joseph Hueber designed the central library hall in 1776 that's 230-foot-long and contains 20,000 historical volumes. The library ceiling showcases the evolution of human knowledge and was designed by Bartolomeo Altomonte.
Royal Portuguese room in Rio de Janeiro, Brazil
Named as a top hot spot for book-lovers in Brazil, this library gives out all the royal vibes with its gorgeous dark arches and blue ceilings. It has over 350,000 volumes with works dating back to the 16th century, making it the ideal destination for spending an entire day (or maybe a week?).
New York Public Library in New York, USA
The New York Public Library is the third largest library in the world, and its 93 branches are spread across Staten Island, Bronx and Manhattan. This Beaux-Arts landmark has nearly 53 million works, and the most famous part is the Rose Main Reading Room. Stretching to almost two city blocks, the room is an epitome of grandness with its chandeliers, bookshelves and ceilings.
Trinity College Library in Dublin, Ireland
The Trinity College library is among the top college libraries and houses many ancient texts like "The Book of Durrow" and "The Book of Kells". The Old Library began construction in 1712 and is legendary for its Long Room, which is a 65-metre long room consisting of 2,00,000 old books.
Stuttgart City Library in Stuttgart, Germany
A nine-story contemporary library, this cube-like building is very interesting. The entire building is completely white, and the only colours visible are of the books and the visitors. Inspired by the Pantheon of ancient Rome, it is nothing like an average library that you may visit. To top it off, the reading room of the library is shaped like an inverted pyramid.
Take out your maps and suitcases and start planning. Don't forget your books!