5 Psychological thriller books that can keep you awake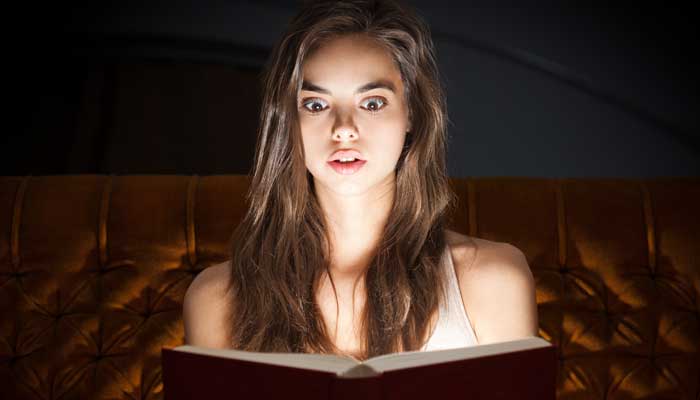 Not only horror movies but also psychological thriller books spin your head and keep you awake all night pondering over the plots and characters.
Everyone loves to indulge in some much-needed horror or psychological thriller movies and shows. But even books of the same genre can have a similar impact on you.
Psychological thriller books explore murder, crime, multiple realities, morality and more. Below, we give you books that will mess with your mind and take away your sleep.
Gone Girl by Gillian Flynn
A devilishly dark thriller book, Gone Girl is the story of the disappearance of Amy Dunne on her and her husband's, Nick Dunne, fifth anniversary. Nick becomes the prime suspect, and the investigation reveals that their marriage is not as happy as it seems, as both have secrets.
The Woman in the Window by A.J. Finn
An intoxicating dark novel, Finn takes the readers inside the head of Anna Fox, an agoraphobic, who lives alone in New York City and spends her days drinking wine and spying on neighbours. But one day she witnesses something she shouldn't have (or did she?), and her life starts to unravel.
The Girl on the Train by Paula Hawkins
A first-person narrative novel told from the viewpoint of three women, this novel mainly centres on Rachel who commutes on the train every day. She watches the same houses and the same couple, making up stories in her head. But one day she sees something horrible, becomes part of the investigation and is no more just "the girl on the train".
Pretty Girls by Karin Slaughter
Julia's disappearance has left a mystery no one could solve, and it tore her family to pieces. Twenty years later, another girl goes missing, and her case is hauntingly similar to Julia. Her sisters' Claire and Lydia reunite only to discover secrets that change everything.
Room by Emma Donoghue
Narrated from the perspective of a five-year-old boy, Jack, the novel explores the powerful bond and endless love between a parent and a child. For Jack, the room is his entire world, as that is the only place he has ever known. But for his mother, Ma, is a prison where she has been held captive for seven years. She devises an escape plan but will she be successful?
Are you ready to dive into these mind-bending psychological thriller books?