5 records that Virat Kohli may never break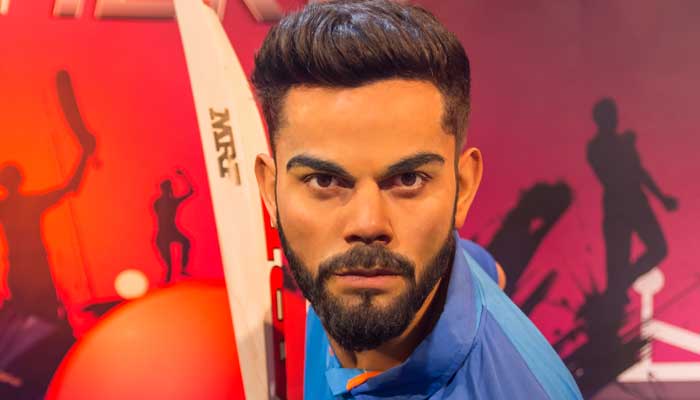 Virat Kohli may be the best batsman of his generation, but there are some records that are even beyond him.
When Sunil Gavaskar was nearing the end of his career, given that he often scored half of Team India's runs, there was an understandable concern as to who would fill his shoes post Sunny G's retirement. However, soon a certain Sachin Tendulkar emerged from the same city, Mumbai, to take the team forward.
In the last stretch of Tendulkar's career, Kohli had already made his presence felt with three-digit scores in the 2011 World Cup. As Tendulkar decided to hang his boots, Kohli's stature kept growing with each passing day, and soon, he became the next Tendulkar.
Despite being the best in his generation, there are a few records that even Kohli won't be able to break. Here are some of those:
Top score in tests (held by Brian Lara 400*)
With 400* in a single innings of a test match, Brian Charles Lara holds the record for the top score in tests. In the last couple of years, Kohli has begun to go big in red-ball cricket, with the best of 254*. But, he is still far away from 400.
Given that teams push for a result nowadays and often play aggressively, it is hard to imagine that any batsman, Kohli or otherwise, will be able to break this record.
200 test matches (held by Sachin Tendulkar)
At 31, Kohli has played 86 test matches. Probably, he'll be around for five more years or so. Even if he stretches till 38, it will be a tough ask for him to play 200 test matches, because of the current scheduling.
Kohli's fitness certainly won't be a barrier in reaching the milestone, but Tendulkar's sheer longevity - playing almost two and a half decades of international cricket - gives him a big advantage.
Highest ODI individual score (held by Rohit Sharma 264)
There are several talented batsmen in international cricket, but when you think of Rohit Sharma's 264 in ODIs, it does not look likely for anyone to break that record. One, Sharma is an opener. Two, his clean hitting even at the end of the innings is unparalleled.
Even Virat Kohli does not come close. With the highest of 183 in ODIs, Kohli does have a chance of becoming the fourth Indian batsman to score a double ton in ODIs, but breaching Rohit's 264, seems improbable.