5 Slice-of-Life Web Series To Drop Everything And Binge On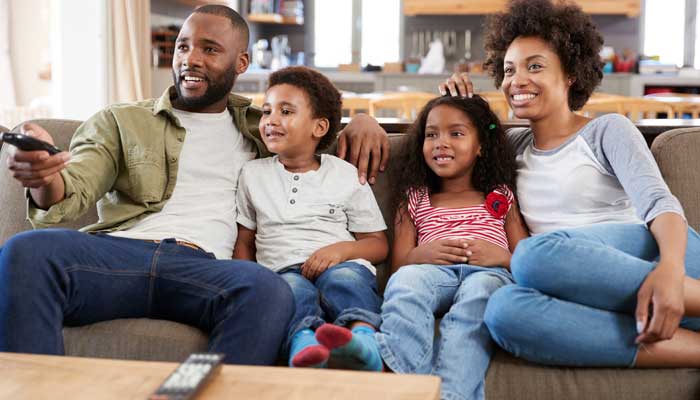 Slice-of-Life web shows that will lighten up your dull day and where to watch them
There is no denying to the fact that epic superhero adventures and romantic tragedies, edge-of-the-seat thriller make for a great watch but sometimes a good slice-of-life movie is what you need for a pick-me-up mood. Look no further than this list of feel-good Indian web series that are currently streaming.
Panchayat
A city-bred youth Abhishek Tripathi dreaming of a corporate life lands a job of a Panchayat Secretary in a village called Phulera and life forces him to confront some awkward situations and coming in terms with 'real' India. On the job, he meets a mix of oddball folks, who are now his colleagues. In between his dull' village job, Abhishek is made to juggle obscure duties like entertaining a petulant groom and overseeing Republic Day ceremonies. One of the finest performances of Jitendra Kumar is endearing in giving out a message that one living life and tackling the situation with honesty is heroic enough. 
Where to watch: Amazon Prime Videos
Yeh Meri Family
If you are a 90s kid yearning for a nostalgia trip arranged with slam books, Ducktail cartoon, Bachchan movies, water cooler and aam ka maaza, this show is for you. Told from the perspective of the middle child of a regular middle-class Gupta family, the 7 episode saga celebrates every member of the family, little 'nok-jhok' of parents, sibling rivalry and teenage fantasies. Dabbu, the protagonist is gullible, un-reliable, yet sensitive making the show more endearing with his cute antics. The show will make you fall in love with your family all over again. 
Where to watch: Netflix/TVF Play
Kota factory
Kota factory digs a subject that is discussed many times by the youth and their parents but never made its way to the silver screen. The show starts with the story of a group of students who are IIT aspirants and their struggle in Kota. The premise is gloomy, shot in black and white. The show successfully brings to screen the ethos and pathos that define Kota, the city that churns out an assembly of JEE toppers eyeing for a berth in IITs, in a perfectly brewed tragi-comedy genre with a feel-good love story weaved into it.
Where to watch: YouTube/TVF Play
Little Things
Dhruv Sehgal and Mithila Palker redefined the present-day romance with Little Things. The coming-of-age show chronicles the journey of two individuals who meet at a movie theatre and make peace with little happy moments in their life as they hustle through the complicated world of relationships, careers and aspirations. 
Where to watch: YouTube
Gullak
Set in the quaint by-lanes in tier II North Indian city, Gullak is a collection of disarming and relatable tales of the ever bickering Mishra family. While this framework has lent itself to several film and web dramas, it's not about any violence in Gullak but gentle humour that is on offer.
Where To Watch: SonyLIV
So what will you be watching first?