5 things to know about Olympic medalist pugilist Vijender Singh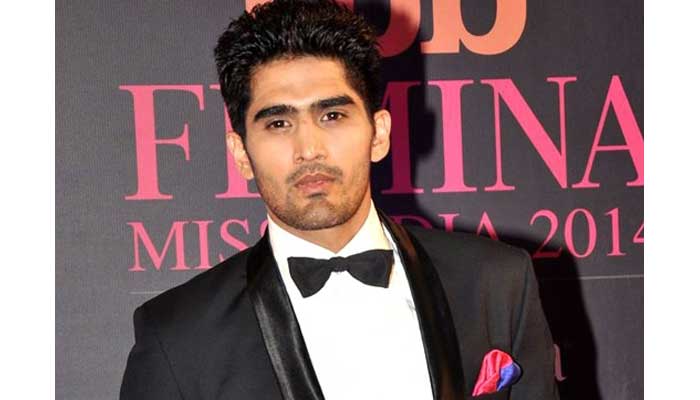 Vijender Singh made headlines when he won India's maiden Olympic medal in boxing - a bronze medal at the 2008 Beijing Olympics.
He decided to turn pro in 2015 and currently holds a spotless 12-0 record, with his most recent win coming over Charles Adamu on his Dubai debut.
Vijender Singh is an ambitious person. He is always aiming for more, a trait most sports persons possess. After he won a bronze at the Olympics, Vijender turned pro and has tried his hands at modelling, acting and politics as well.
Here are five interesting facts about champion Indian boxer Vijender Singh:
First love
Vijender's first fascination with sport was with gymnastics. He was about ten years old when he was in awe of the athleticism of gymnasts at the Sports Authority of India training centre in Bhiwani, near his village. However, like many such infatuations at a young age, the one with gymnastics evaporated when he could not do the handstand, the fundamental exercise in gymnastics.
How it all began
Gymnastics' loss was boxing's gain. It was Vijender's late grandfather Dariyaj Singh, a subedar in the army, who planted the seed of boxing in his mind. Dariyaj brought a pair of boxing gloves home when Vijender was just seven years old. Vijender got one of those, while the other went to his cousin.
His grandfather taught them some basics, and left the youngsters to hone their skill between themselves. As neither of them was a southpaw, the two boys were always brawling over the right-hand glove.
Makeshift punching bag
Vijender got good company in his brother Manoj, who was also a boxer. The brothers made a punching bag at home, using a canvas bag. They filled it with soil, sand, and discarded wood chips that they got from a furniture shop. Little did we know that the makeshift punching bag would help produce an Olympian.
Olympic bronze
Vijender made a name for himself after winning the quarter-final fight at the Beijing Olympics in 2008. To celebrate the assured bronze medal, the Haryana boy did a photoshoot with his friend and Beijing Olympics roommate Anthresh Lakra. The images must have been good, as a stint in acting followed.
Turning pro
Vijender had considered turning pro even after winning his Olympic medal in 2008, but decided against it in the hope of winning another medal in 2012. However, when he saw the build-up to the Floyd Mayweather Jr - Manny Pacquiao fight, touted as the fight of the century, in 2015, he finally took the call of turning pro.