5 Unmissable Festivals Round the World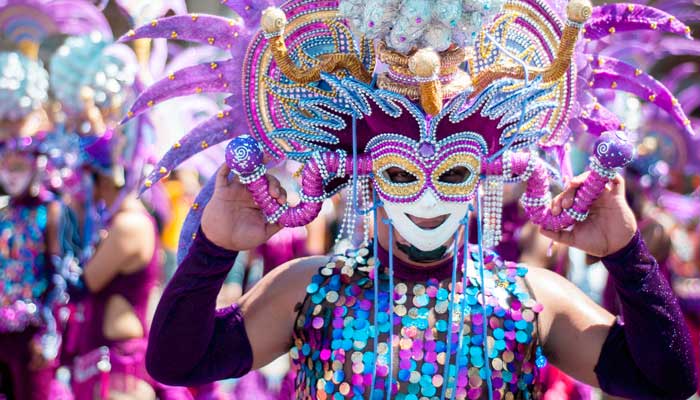 A list of the most extraordinary and bizarre festivals around the earth which will draw you to visit them once in a lifetime.
People have been gathering and feasting at occasions since ancient times, and with the growing population and civilisations around the globe, festivities only got more magnificent and sumptuous. You might not be of the same aesthetic upbringing, nor understand the very reason they are celebrated, but once you attend them, there is no going back! Here are some of the most gorgeous carnivals in the world you would love to be a part of.
Glastonbury-
Be a part of the grandest Greenfield party on earth in Glastonbury. What marks it different from regular music festivals is, it's held for five days in a year with people collecting from all over the world to perform, sing, play and enjoy different kinds of music. The gushing rain changes the field to a puddle bath which is thoroughly enjoyed by the hippy culture.
Songkran-
Songkran is both pious and amusing. The Thai New Year in April is glorified for three days every year. The festival is celebrated with water squirt guns! As a metaphor of cleansing soul, Songkran is relished with water games that are played by people throughout the country. In addition to offering prayers to monks and decorating monasteries, colour infused water makes the festival even more enjoyable. If you visit Thailand during this time, make sure you carry extra clothes with yourself!
La Tomatina-
If you visit Spain, make sure you book your tickets for August and take protective goggles with you. Why, you ask? Its Tomatina time! The food fight at its best, only to be played with ripe tomatoes. The one hour fun of pelting squished tomatoes brought down by trucks is something the child in you is never going to let go of!
Rio Carnival-
The world's biggest carnival which transforms the streets into vibrant colours and feast unites about a million travellers every year for six days. The remarkable parade and gorgeous costumes set it apart from every other festivity around the globe.
The Lantern Festival-
The Taiwan lantern festival feels being right in the Disney movie Tangled where a thousand lanterns are lit in memory of the lost princess. The spectacular landscape is the most romantic view ever and ideal to go with your loved one to keep a remembrance of the decor.