7 games all 90's kids can relate to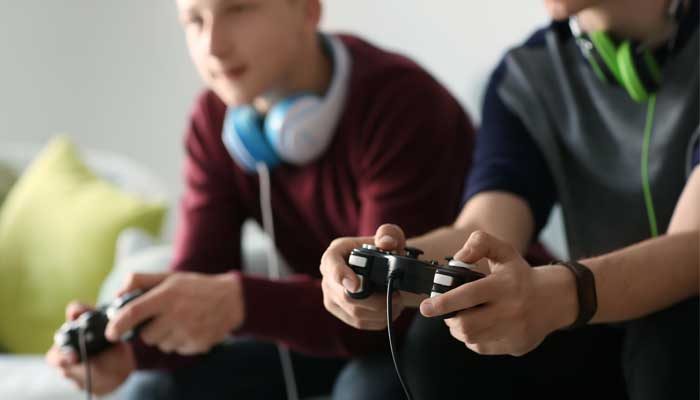 Nostalgia will hit hard with these games.
90's kids relate to games only on computers. Slow internet connection, copying games via CDs with the new kid on the block suddenly hyping about Motocross Madness that is to be the new big thing. Being born in the 90' meant playing pixelated games, using cursors as joysticks and spacebars and enter keys for firearm.
Here are the hottest games all 90's kids can be nostalgic about.
Super Mario: The inception of Super Mario was way before that of a 90's kid. 35 years later, and it's still running. Mario has been everywhere -cereal boxes, tunnels, cartoon shows and our 90's hearts.
Road rash: It's there in the name; rash-racing down the street, kicks and chains ready if anyone dared to come near our bikes. 90's kids had a violent release in their adolescence with Road rash, and if you deny it, you are lying.
Resident Evil: Before Mila Johovich brought fame to the franchise, being a zombie fanatic meant travelling to Raccoon City, blasting your way through flesh-eating virus-laden zombies.
Need for Speed: Any budding automobile fanatic would have Need For Speed in a sacred space of their computers. The game about streetcar racing through varied cityscapes to country locales was not even the selling point. Customizable cars were the highlight of the game.
Aladdin: From walking on coals to dodging knives, Aladdin has gone to heights (quite literally) to get to Jasmine. All the struck, game-lovers have played it in their teens.
Age of Empire: Building your own empire to making the world your own, Age of Empire had major Vikings and GOT vibes even before the shows became those famed shows. The game had strategies and investing in people to build your own civilization, providing a great escape from the daily routines of your lives.
Dave: We sure jumped through mazes and hoops and walls and fire to get out Dave to the golden trophy. Did anyone ever reach the end? Can't tell for sure. But were 90's kids totally crazy about Dave? Oh, definitely yes.
Tetris: Tetris has been there quite some tie now. It is such a household name and has been adapted in so many platforms. The tile placing game is so easily adaptable, which makes it such a common name. Tetris is the rite of passage, and all 90's kid will relate to it.