7 Hotel Room Decor Tricks We Should Borrow For Our Homes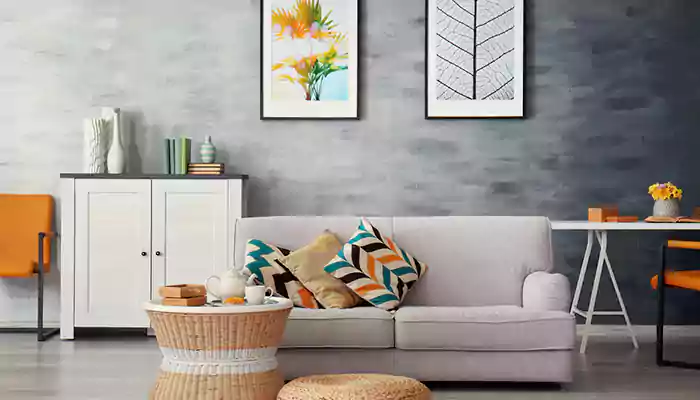 Want to decorate your home to make it look as good as a hotel room? Well, here are the tricks! Read on!
A spacious room might seem like heaven when you're crammed into a little apartment. Today, we'll discuss how to make the most of your room and make it look designer laden. All you need are these easy suggestions to make your loft, high-ceiling living room, or just a large area seem cozy and well-balanced. Read on to know them all!
Position tall planters in an arrangement
Plants in pots may add vertical space to rooms with high ceilings or liven up otherwise lonely nooks. You will be happy going with a large houseplant, provided the room receives adequate light (ask your local garden and landscaping store for specific recommendations and instructions).
Use a two-tone paint scheme on the walls
While tall indoor plants are perfect for highlighting soaring ceilings and bringing attention upward, there are occasions when the opposite effect is desired. For example, a lower-than-apparent roof might be given the impression of being more intimate by painting only one portion of the wall in color.
Replace traditional coffee tables with ottomans
A large sitting arrangement might seem empty if the sofa and coffee table are too far apart. You may fill that space and add some coziness by swapping out the coffee table with a large cushioned ottoman.
Section room with a daybed
Splitting a vast living room in two might make it feel more intimate. Daybeds, benches, and chaises, all of which can be seen over, work well to demarcate the space while allowing traffic to flow freely between the two areas.
Use a console table as a divider between rooms
Shifting the sofa in the center of the space and putting a table lamp behind it is another way to divide up a vast living space.
Cozy things up with a screen
Decorative screens help make a vast, open room feel cozier and more private. A screen, partially folded and positioned behind your sofa, can reduce the size of the space without impeding foot traffic.
Adopt the use of occasional seating
Additional seating may be stored neatly against an empty wall. Pulling the seats closer together when entertaining a large party is easy when you have a coffee table between two chairs and a huge mirror or piece of artwork above.