7 Times Robin Williams Made Us Fall in Love with his Films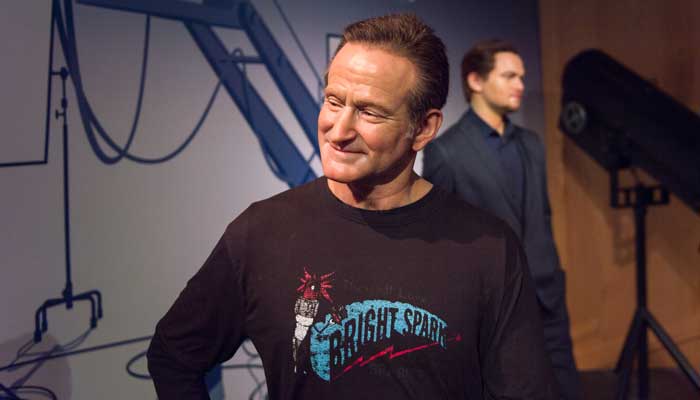 7 movies of Robin Williams that makes you treasure him no matter what age group you fall in.
What would our childhood be like had we not seen a movie and laughed to your hearts content seeing Robin William's performance? Known as a happy go lucky man, his 37 years of on-screen career has been a joyride for the audience of all age groups. His iconic roles sure put five stars on the film and made it even more delightful. Here are 7 movies to watch where his quintessential roles got us hooked to the TV screen, and we could never be full of watching him.
Aladdin-
If you are a Disney buff, you couldn't have been over the precious genie without recognising the voice-over was none other than our beloved Robin Williams! If you didn't perceive it then, listen to it again and comprehend how amazing it feels to observe the genie reflected like him.
Awakenings-
The award-winning classic is going to bring sobs, so keep a bundle of tissues handy! The duo of Robin Williams and Robert De Niro in the story of trying to revive unconscious parents through drugs and how they deal with the new awakening is enough to get fans drooling over him.
Good Morning Vietnam-
One of the most significant roles you will ever see him in, the slight comical character drives him as a soldier in Vietnam. The popular show that he hosts and the opening line has been adapted in the Bollywood movie,
Lage Raho Munna Bhai.
Dead Poets Society-
A movie that enthused generations of teachers, the film Dead Poets Society gets him in the role of an English teacher in a highly conservative school. He is a rebel and does not like playing by rules. The character, to some extent, has inspired the Bollywood movie,
Mohabbatein.
Jumanji-
Something that you couldn't have missed as a child! The magical board game movie on seeing anything weird would automatically ring the bell someone is playing Jumanji! The timeless classic still gives you goosebumps and anytime is the best time to watch the movie!
Mrs Doubtfire-
You are going to sting your stomach laughing on this one! The rip off adaptation in Bollywood is
Chachi 420
. And we firmly believe no one could carry on the role as precisely as he did!
Flubber-
A mad scientist with a green living goop with limitless energy is something we wished so much in real life! The hilarious role and the ever so favourite robot friends are worth a watch any time of the day!