8 Productive ways to use a blank notebook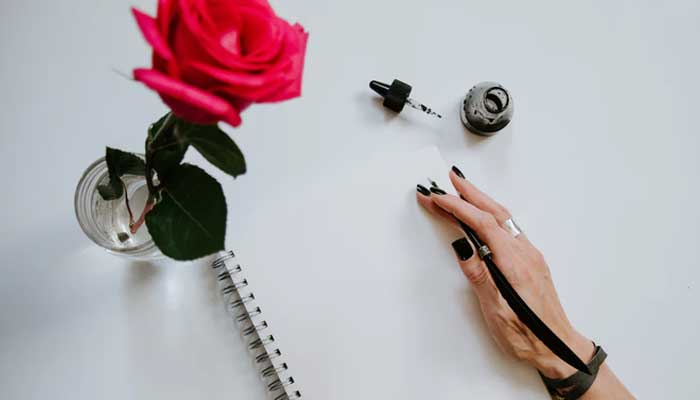 Empty or half-filled journals are kept in nook and corners of the house. Time to fish them out. 
When you buy or are gifted a new notebook, the feeling is phenomenal. Your mind races with all the unique fun ways with which you can fill it up. But upon opening the first page, it can get overwhelming.
To make it easier, we give you ways to use a blank notebook productively.
Personal Journal
This might be the most basic use of a blank notebook, but it works. But having a place to put down all your thoughts or events of the day can help you reflect back and also remember your activities, people etc.
Lettering Practice
Interested in improving your handwriting or learning a new style? Nothing better than using a plain notebook to practice and track your daily lettering hobby.
Make Lists
Lists can be a great way to spark that creative force and kill your boredom. Some ideas are "Top 10 books to read this year" or "Top 10 places to travel" and much more.
Food Recipes
Our grandmothers and mothers have a unique food recipe that is their secret. When they finally decide to pass it on to you, this notebook can be a great place to store them. You can also add some unique recipes that you whipped in the kitchen.
Travel Journal
Document your travel memories by adding pictures, maps, postcards, tickets and more from your adventures around the world. Go a step ahead and write about the places you visited and your feeling and thoughts on it.
Fitness Tracking
An exercise journal can be a great way to keep track of your fitness routine and monitor your progress. You can use it to add your fitness goals, meal plans, and exercises.
Quotations
Have you ever come across a good quote on social media, book or movies and wished you had a place to write them down? Well, you can use your notebook to write daily affirmations or quotes to keep you inspired.
Draw and Sketch
Get your creative juices flowing and use the blank notebook to draw and sketch items around you. Additionally, use it to scribble and doodle and put your wild imagination down on the paper.
Run and get your notebook and start filling it up with your favourite things.