8 Ways How Your Social Media Presence Influence Job Prospects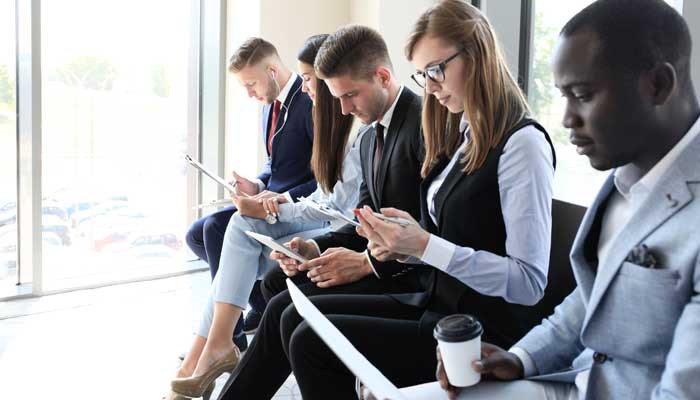 Social media has become an integral part of the job search family and should be well managed to increase your chances of landing a job.
Do you know your potential employer is trying to find you online first? Employment survey reports suggest 35% of hiring managers use social networking platforms to do slight research on prospective candidates before asking them to come over for an interview. As tools are changing, the skills and experience associated with using social media are becoming requirements for strong performance in roles that have to do with communication, managerial roles.
Sure, most people are using social media in their personal lives, but it has a lot of power to make (or break) your career. Here's how to use it to work up your job prospects.
Build a consistent image on social media
Maintain a social media presence that is squeaky clean. Go through your feed and make sure none of your public posts is politically offensive or are long rants about any institution.
Being active on social media does not necessarily mean you have to be present in every platform out there. Job seekers should primarily mind their LinkedIn account, Facebook and Twitter. Photo sharing apps can wait.
Your social media account should reflect your personality. Having a wacky username for a social media handle can sound cool, but this will not help your prospective employer to find you on these profiles. Also, choose a professional get up for your social media display pic. The personal branding that you do in these pages should send out a clear message and should as consistent as your username and image.
Nothing looks worse than a Twitter feed just promoting your own thing. So make sure your posts reflect your consciousness about the industry you are seeking a job in. Re-tweet articles that others have shared that you really loved, too.
Keep your handles updated with your new projects and accomplishments
On all your social accounts, include a link to the project you're working on, your blog, or any special skill you have. The profile should give the employer what they want, a scope to know you better. Put your handles on your resume and also mention your industry-specific network.
Focus on updating your profile to be as current as possible. Use tools that allow you to schedule, get ahead, share things directly from your browser, and hardly have to think about keeping an active social presence.
Don't write "actively seeking" on your LinkedIn profile bio. If you feel that this needs to be visible, your summary is a much safer place to write where you can explain the position you are looking for in more detail.
Social media is both a boon and a bane. Your social handles should build—yourself as a brand. So before you post anything, introspect what value it adds to your brand.