9 Essential Types of Software Every Business Needs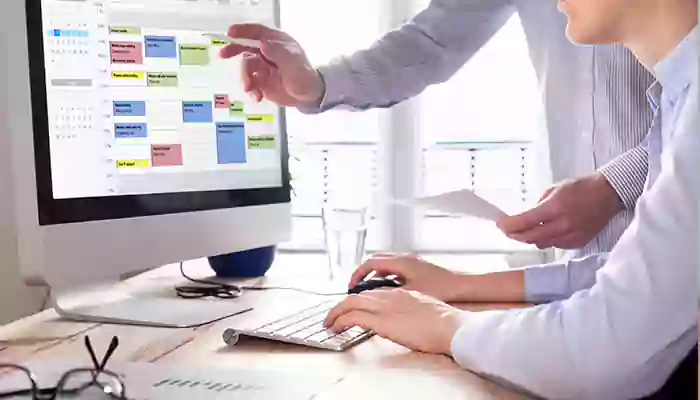 Here is a list of essential software every business owner should know of.
It's not easy being an entrepreneur. However, the most influential business owners and managers know the abundance of time-saving applications available. This software may help you organize and manage anything from content to campaigns to reports to leads to tasks assigned by your project management team. Read on to know them all.
Billing and Accounting Program
Costs, savings, income, tax, etc. - must be tracked by all businesses, no matter how big or small, to ensure they remain profitable and in line with government rules.
Relationship Management With Customers CRM
Software designed specifically for managing contacts with current and future clients is called customer relationship management (CRM). It enables client communication and relationship-building through meeting scheduling and exchanging ideas, papers, and other materials.
Promoting Your Products Via Email
Utilizing email marketing software helps streamline the process of sending out mass emails. In addition, because it is so effective at reaching its target audience, email advertising is a must-have for any company.
Managing Social Media
Using a social media management tool, a business may plan ahead and automatically distribute content across several channels. With more than 3.48 billion active social media users, it's crucial to make these platforms the primary means through which businesses interact with their target audiences and grow.
File Backup And Restoration
File backup and restoration software allows businesses to make copies of their critical data in case it is lost and restore it. Any modern company has to worry about keeping its information and data safe. Small enterprises are the target of 43% of all cyber assaults. The loss of proprietary information is a severe risk for any company in this situation.
Blogs
With the aid of content management software, businesses can maintain their website's content and design current, improving its visibility in search engine results pages (SERPs). Blogging is the most effective medium for establishing meaningful relationships with readers. For a business, a well-written blog may have a lasting effect on its audience and even result in a sale.
Insights
Analytics software may be helpful for businesses that deal with data regularly. For example, data about clients, sales, and other metrics may be compiled using such software, allowing the company to better prepare for the future.
Organize Your Schedule And Meeting
Meetings, presentations, appointments, etc., may all be planned and scheduled with the aid of scheduling software, which can even send out reminders. This helps keep track of upcoming meetings, presentations, and other events, ensuring that everything gets done on schedule.
Interaction And Coordination
Software for managing projects and collaborating with others provides a common ground for teamwork, information sharing, and other collaborative endeavors.