A Guide To Finding The Perfect Life Insurance Policy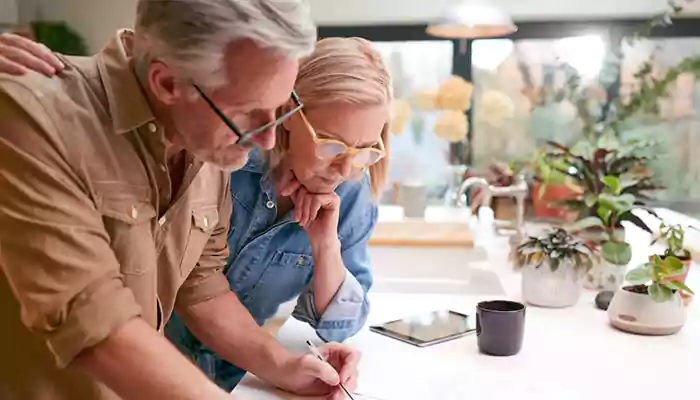 Exactly why is it essential to get life insurance?
One must take precautions to ensure one's loved ones are safe in today's unpredictable environment. To protect oneself from financial ruin, one might invest in life insurance. You and your life insurance company enter a binding agreement when you purchase a policy. In return for your regular premium payments, the insurance company will give you (or your beneficiaries, in the event of your death) a lump amount at the end of a certain maturity period.
How do you pick the right policy among the many available life insurance options?
Here's a cheat sheet to use when you shop for the perfect insurance plan.
Determine why you need life insurance
Different people have different priorities. A good life insurance policy can help you plan for your life insurance objectives. To ensure the financial stability of your loved ones, you may get a term insurance policy that provides adequate protection at a reasonable cost.
Investment in a unit-linked insurance plan is a good way to put money down for the future, whether for college costs for your kids or the down payment on your dream home. Additionally, you may purchase a retirement plan that will provide you with a steady stream of money to use once you've left the workforce.
Determine the ideal level of insurance protection you require
According to many financial experts, the recommended amount of life insurance coverage is between ten and fifteen times your yearly salary. However, there are several factors to consider when determining the correct amount of life insurance. The Equated Monthly Instalments (EMIs) on your debts may be difficult for your loved ones to maintain if you suddenly pass away. Then there's the matter of saving enough for your kids' college tuition or wedding. Inflation means it will be harder for your family to keep up with their existing standard of living if the primary breadwinner passes away.
Calculate the premium you must spend and locate the insurance with the greatest offer
To determine the premium, you must pay to obtain a specific level of life insurance; you can utilise an online premium calculator. Research several policies to get one that meets your needs financially and provides the level of protection you want. Consider your projected income over the next few years when making your premium payment decision.
Choose the right policy duration
The policy's duration should match the duration your loved ones will rely on your income. Subtract your present age from the age at which you anticipate your income to cease or the age by which you aim to fulfil a certain life goal to get the optimum insurance term.
Choose a reliable life insurance company
Life insurance providers with a Claims Settlement Ratio (CSR) of 95% or above for at least three years are usually safe bets.
Refrain from withholding information from your life insurance company
Tell your life insurance company if you are a smoker, alcoholic, or work in a dangerous profession. The presence or history of any serious sickness in you or your family must be disclosed. Your risk profile will change based on these elements. To avoid future claim rejection, you must provide accurate information at the time it is requested.