Actor Adam Brody movies to watch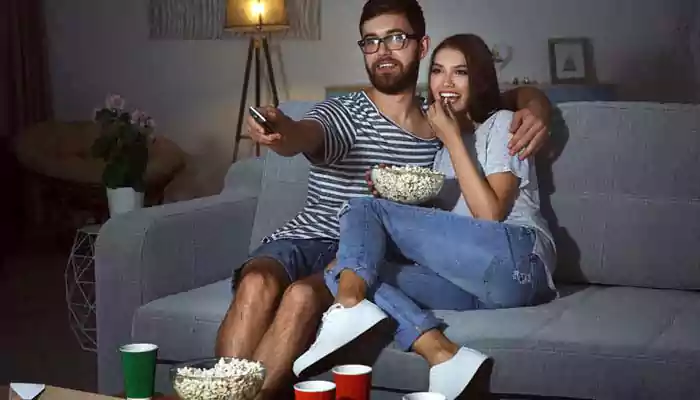 From acting as a young boy to doing drama roles, he has aced it
Actor, writer, musician, and producer, Adam Brody is best known for his role as Seth Cohen on the television series The O.C. It was in 2000 that the 42-year-old actor landed his first role, a lead in Growing Up Brady, which was a made-for-television biographical film. But it was mostly after being cast in a recurring role on the comedy-drama series Gilmore Girls, as Dave Rygalski, that he became famous. After that, there was no looking back for the actor, who went on to work in different genres of films. Here are some must-watch Adam Brody movies to watch.
Sleeping with Other People
This 2015 romantic comedy film stars actors Alison Brie, Adam Scott, Natasha Lyonne, and Jason Sudeikis, besides Adam Brody. The film begins in 2002 with Lainey, played by Alison Brie, causing a scene at Columbia University. As she is about to be kicked out by the security, Jake, played by Jason Sudeikis, takes her in as her guest. And both end up losing their virginity to each other that night. From here the story takes quite a few interesting twists and turns.
Seeking a Friend for the End of the World
This 2012 apocalyptic romantic comedy-drama film stars Steve Carell and Keira Knightley. The actors play the part of strangers, who meet and form an unexpected bond. This is a kind of bond wherein they help each other find closure in their lives. All this is to be done before an asteroid is to wipe out life from the face of Earth.
Thank You for Smoking
This 2005 satirical black comedy film is based on the 1994 satirical novel of the same name by author Christopher Buckley. The plot of the film follows Big Tobacco's chief spokesman, Nick Naylor. The Tobacco Chief was famous for lobbying on behalf of cigarettes using spin tactics. All this he is trying to do at a time when he also is trying to remain a role model for his 12-year-old son.
Some other Adam Brody movies are Random Acts of Violence, According to Spencer, American Pie 2, The Ring, Grind, Home Security, Missing Brendan, Mr. & Mrs. Smith, In the Land of Women, Smiley Face, The Ten, Death in Love, Jennifer's Body, Cop Out, The Romantics, Damsels in Distress, The Oranges, Scream 4, Revenge for Jolly!, Baggage Claim, Lovelace, Some Girl(s), Welcome to the Jungle, Growing Up and Other Lies, Life Partners, Think Like a Man Too, Showing Roots, Yoga Hosers, CHiPs, Big Bear, Isabelle, Jay and Silent Bob Reboot, Ready or Not, Shazam!, The Kid Detective, Promising Young Woman, The Last Blockbuster, and Shazam! Fury of the Gods.