Agent 007 and his set of Wheels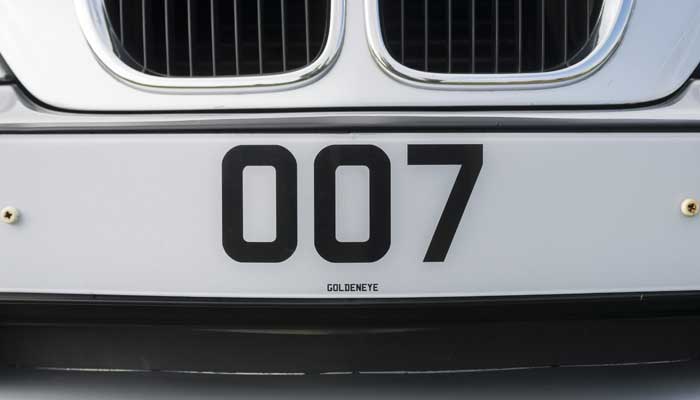 Welcome to the base, 007. Here's your new ride.
James Bond, code-named Agent 007 has been the most loved franchise in the movie fraternity. Played by 12 different actors over 57 years, the franchise has produced a total of 26 parts so far. Apart from the usage of breath-taking stunts and cool gadgets, all the movies had one thing in common- cars.
Each movie featured a new car from brands like Aston Martin or Lotus that were modified to suit Agent 007's style. While we are still waiting for the next part (No Time to Die) to release, let's take a look at some of the cars used in different parts to date.
Sunbeam Alpine
It all started with Dr. No, the first instalment of the James Bond franchise back in 1962. The Sunbeam Alpine II was a convertible car that was equipped with a 1,592cc engine, capable of producing 80hp of maximum power. The car could also reach a top speed of 158 kmph. The Alpine was driven by Sean Connery during a pursuit scene in the movie.
Bentley Mark IV
Used in part From Russia with Love, the movie showed actor Sean Connery taking this car to a picnic with actress Sylvia Trench. The saloon comprised of a 4.0-litre engine that used to churn out 125hp of maximum power output.
Ford Mustang
The spy from England used the American-muscle Ford Mustang in the 1971 flick Diamonds are Forever. The powerful Mustang with a V8 engine was used in a chase scene in Las Vegas, where Bond successfully manages to evade the police by doing some amazing drifts through the busy streets.
BMW Z3
In 1995's Golden Eye, a specially made BMW Z3 was commissioned to Bond. The movie version was equipped with stinger missiles, radars and an ejector seat. In reality, the BMW Z3 was powered by a 3.0-litre engine that was capable of producing 306hp of maximum power output and a torque of 400Nm.
Aston Martin DB5
Used in Casino Royale (2006) and Skyfall (2012), this Aston Martin is loved by the new generation fans. With a silver accent and ample of chrome touches, the DB5 in the movie featured an ejector seat to help Bond in difficult situations. Outside the reel, the DB5 is equipped with a 3,995cc engine that boasts of 282hp of maximum power.
As per rumours, the British heartthrob will get behind the wheels of an Aston Martin DBS Superleggera and Valhalla in the upcoming part No Time to Die. Sadly, it will be his last James Bond movie.