Aishwarya Rai Bachchan- Secret to Being the Glamorous Queen!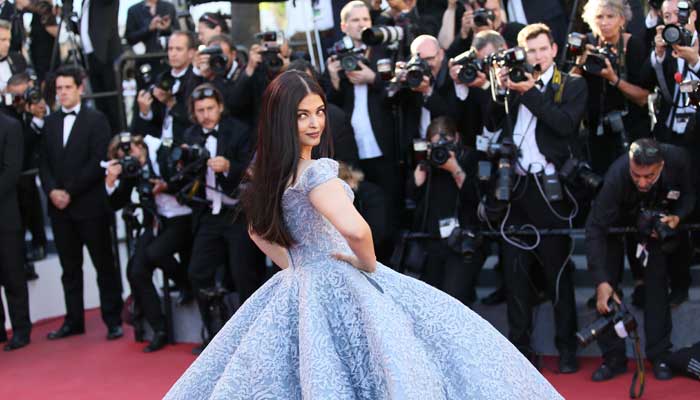 All about the evergreen Bollywood queen, and her mantra to stay dazzling forever!
The global diva Aishwarya has won over a million hearts, and not just through her performance and stunning looks. Former miss world who looks no older than a teen is ruling the world with her youthful look even at 46! Be it her skincare routine or beauty tips, here is all you need to know about her secrets to maintaining a perfectly wholesome and glam life.
Skincare Routine-
No matter how much you zoom in to details on the screen, Aishwarya is spotless glowing. The vibrant tone with big beautiful eyes makes her the heartthrob through the decades.
When it comes to her beauty care routine, she likes it the simple way. Most importantly, she says, the ideal way to keep your skin lush and young is to stay hydrated. She makes sure she drinks ample water and keeps skin moisturized always.
To exfoliate, she recommends a mixture of gram flour, milk and turmeric to be used thrice in a week. If you want, you can mix it up with yogurt and crushed cucumber to mask your face.
Half the problems are solved if you wash the face regularly and nourish it immediately. Aishwarya likes using homemade products over synthetic ones, and it has certainly worked for her!
One tip that sets her apart from all other celebrities is, she says if you are not comfortable and content in your own skin, and it shows. So she advises being happy as you are and that will give you your inner radiance to stay fresh and childlike.
Diet Secrets-
Aishwarya also reveals her eating habits. She believes what you eat, reflects on your hair and skin. A big-time fan of home-cooked food, the diva loves feasting on nutritious edibles only. She detests oily or junk food, and her diet is mostly made of boiled vegetables with high fibre content and brown rice. She eats over three proper meals and several healthy snack times to stay full and burn the fat.
Fitness Routine-
The best part is, Aishwarya never shies to admit that she has never really been a fitness freak. The only time fans went gaga over her size 0 body was in Dhoom 2. In recent years she has been into yoga and brisk walking followed by light exercise routine and power yoga. Her beauty has been a gift from God, and she indeed does her part in maintaining the flawless skin and body.