Amazing Facts About The Great Boxer Muhammad Ali (Part II)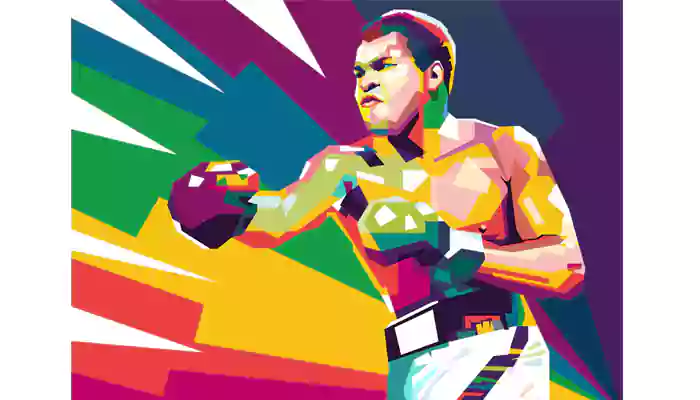 Muhammad Ali without an iota of doubt is one of the most iconic and significant figures in sports in the 20th century.
In his whole career, Muhammad Ali played heavyweight boxing 61 times and won 56, a record yet to be broken. Famously known as 'The Greatest' or G.O.A.T (Greatest of All Times), he was born a Christian and his name was Cassius Marcellus Clay and after converting to Islam, he took the name of Muhammad Ali.
Along with being a boxer, he was a social worker also who fought against racial discrimination along with rights for people suffering from Parkinson's disease which he was also suffering from.
He was a Dyslexic
From his childhood, he suffered from a condition called dyslexia. It's a condition that involves difficulty reading due to problems identifying speech sounds and learning how they relate to letters and words. 
Very few people know that when Ali was a child, he was a dyslexic. An interesting event associated with his dyslexia was when Muhammad Ali, who had beforehand registered for recruitment on his 18th birthday, was reclassified as Class 1-Y in its place of 1-A because of not-so-good spelling and writing skills because of being a dyslexic. Though dyslexia never affected his illustrious career, Ali jokingly used to say that "I said I was the greatest, not the smartest!
Ali Refused to Fight in the Vietnam War
Most of us are aware of the fact that Muhammad Ali openly refused to fight the Vietnam war because according to him, it was against his religious ethics. 
During the infamous Vietnam war of 1967, Ali declined to join the US Military and fight in the Vietnam War, because of his religious reasons. As a result, he got arrested and all his boxing titles were taken back. Also, the New York State Athletic Commission suspended his boxing license, and he was found guilty of draft evasion, sent to prison, and fined. During his suspension from boxing, Ali acted in a movie named Buck White.
Muhammad Ali Recorded a Spoken Verse Album
Along with being a world-class boxer, Ali was a poet also who composed poems. He used to write poetry in his spare time.
Ali was famous for his several poetic verses which involved taunting his opponents and praising his own achievements. We can say that it was his unique way to motivate himself. In fact, Ali's verses became so popular that Columbia Records felt the necessity to have its own share of the total deal. In 1963, the label released a spoken word album named "I Am the Greatest", featuring Ali's sole poetic performance with musical accompaniment. It became a huge success.