Amazing Things to Do and See in Iceland (Part II)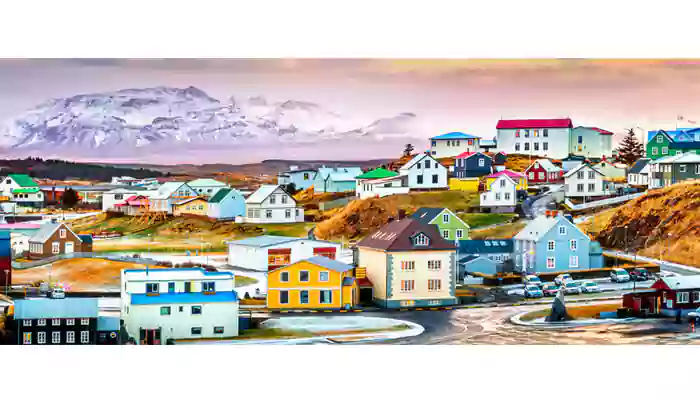 Mother Nature has bestowed Iceland with unparalleled natural beauty making it one of the most famous countries to visit for holidays. From its snow-clad mountains to pristine lakes to amazing coastline, you name it and Iceland has got everything you can think of. Apart from its natural beauty, Iceland has got grand mediaeval castles which history lovers will love to visit, and many outdoor activities for adventure junkies.
Horseback Riding
Horseback riding is one of the most popular outdoor activities in Iceland. The Icelandic horses, native to Iceland are smaller in size and different in looks from normal horses.
The Icelandic horse is probably the most famous four-legged animal in Iceland. They are different from horses in other parts of the world as they have got smaller in size with short legs, and muscular build. While being in Iceland, taking a ride in those peculiar yet beautiful horses is a must do outdoor activity you can indulge in. To keep this breed unique, breeding it with other horses is banned and if any of these horses go outside the country, it's prohibited to bring them back. The horse rides pass through scenic places of Iceland and it's a very different experience you can't find in any other part of the world.
Hiking in Landmannalaugar
If you are the sort of person who loves exploring new places while walking and trekking, then visiting Landmannalaugar is going to be a beautiful experience for you.
Landmannalaugar is a beautiful landscape in Iceland that is home to multicoloured mountains, winding lava trails, pristine lakes, and relaxing hot springs. Hiking here is the best option to explore this beautiful place. If you love hiking then the challenging 55 kilometres hike in Landmannalaugar is the perfect outdoor activity that lets you explore the scenic beauty of this place. The hills here are multicoloured because of the mineral-filled lava called Rhyolite giving the hills a rainbow-like look. Hiking here is open only during the summertime (June-September) and remains closed for the rest of the year.
Night Out in Reykjavik
After all the sightseeing and other outdoor activities, if you are looking for something fun where you can have a good time then a night out in Reykjavik is the best option.
Reykjavik, the capital city of Iceland has great nightlife as it boasts several bars, coffee houses, restaurants, and social events to unwind. You can go bar hopping at night or spend some time in a coffee house sipping a nice warm cup of coffee or simply enjoy delicious cuisine in a restaurant. The good thing about the nightlife of Reykjavik is that many such places to unwind offer happy hours for three-four hours along with other lucrative discounts and offers.