Bayern Munich: A new Beast Under Hansi Flick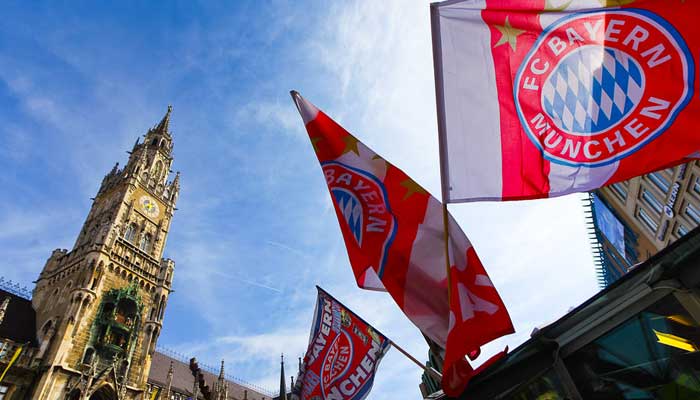 When five managers could not do the perfect job in three and a half years, Hansi "Flicked" on the winning switch for Bayern in a single season. 
After facing a humiliating defeat of 5-1 by Eintracht Frankfurt, Niko Kovač was asked to leave the team. Entered Hansi Flick, the assistant coach of Munich. The team or the players were not the issues for Flick. The big challenge was to eradicate the toxic environment that arose between the players and the previous manager.
Hansi was able to do that by sharing a trustworthy relation with his players. Furthermore, he realised which players would bring in the perfect coordination in the team. After all, a team in football has to be synched. Moving on, Hansi knew his team had the potential to score goals irrespective of who the defenders were in the opponent's side. Hence, began an outright attacking gameplay.
Coutinho on loan was used well by Flick as the Brazilian went on to become his number one playmaker in the team. With the German pistol Muller and Polish prolific striker Lewandowski in the team, Flick created an attacking trio which played no lesser than a symphony.
Hansi not only changed the environment in the dressing room, but his efforts were also seen on the dugout. The manager polished defender Alphonso Davies who is now being considered as one of the best left-back in the world at the age of just 19.
The Bavarian's performance shocked the world when they thrashed the Spaniard giants Barcelona by 8-2. A team which was struggling to get on their feet just 12 months ago won the Champions leagues as well as the league title. Bayern's performance clearly shows the effort Hansi has put to change the team around.
Being a manager who has never managed any of the top teams before, his actions so far are commendable. Under his spell so far, Munich has scored 112 goals with 31 wins from 34 games. Notably, Flick was also the assistant manager of Germany between 2006-2014 when the Die Mannschaft's team whitewashed the boys from Brazil by scoring seven goals in the 2014 World Cup semi-final.
What's next for Flick and Bayern is hard to assume at the moment. However, it can be said that the transition of a dismantled team to becoming the best side of Europe in less than a year is a tale to remember forever.