Beauty hacks ! Here's exactly how to camouflage your double chin with makeup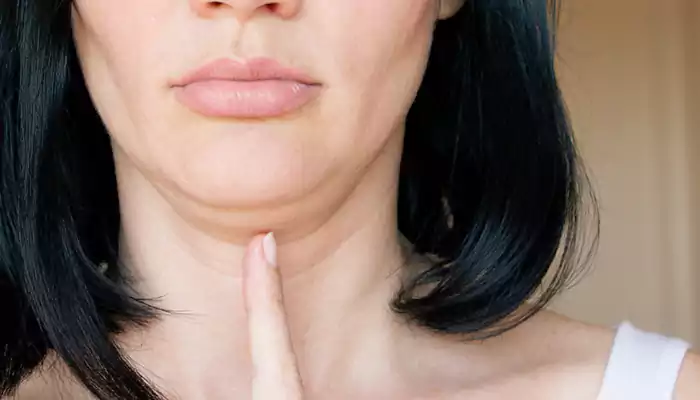 Here are few tips to hide that extra layer beneath your chin and give you that sought-for chiseled jawline
Not just enhancing our beauty, makeup also helps hide some of the flaws that we don't want the world to see. For instance, while we love ice cream and pastries, adding another layer of fat to our chins can make our dreams of getting a sculpted look like Kim Kardashian seem impossible.
Getting the perfect makeup can be a quick and easy way to address various beauty issues. With a few simple tricks and tips, makeup can hide a double chin and make you look ready for a photo.
Highlight your lips
While you're trying to hide your double chin, let your lips do the talking. Dark and rich lip colors are all you need to keep your eyes from drifting away. For a more daring look, go for a bold red or wine, or a shocking pink or magenta color. If you're feeling extra daring, try a shiny gloss at the center of your lips.
Choose your best fit for contouring shade
A good way to hide a double chin is by creating a shadow beneath it using a combination of powders and a makeup brush. For a more natural look, go for a shade that's a little darker. Using a makeup brush to apply the powder or the bronzer will help create a semi-circle effect.
Play with makeup on your eyes
You want to be the center of attention, but your double chins are keeping you from doing so. To hide your double chin, go for a bold eye look that's highlighted with vibrant colors and textures. You can also add a dash of daring to your look with bold liner looks.
Highlight your neckline
The reason why highlighting the neckline is so important is because it helps drive the attention to the neck instead of the chin. You can do this by blending the collar bone and using a highlighter to create a natural look.
Blend it like Beckham
When it comes to applying makeup, make sure that your products are blended to the T to avoid any traces of lines appearing on your face. This will prevent the appearance of lines that will draw more eyes to your double chin. If you're planning on using a powder, avoid using shimmer as it will blend effortlessly.
Stay away from bronzer
If you're planning on using a powder, avoid using shimmer as it will blend effortlessly. Instead, opt for the matte or creamy textures instead. The former will give you a more natural look and will also hide the double chin. You can also use a creamy or even a foundation as a base to achieve the exact effect.