Beginner's Guide To Glam Up Your Skin Before festivities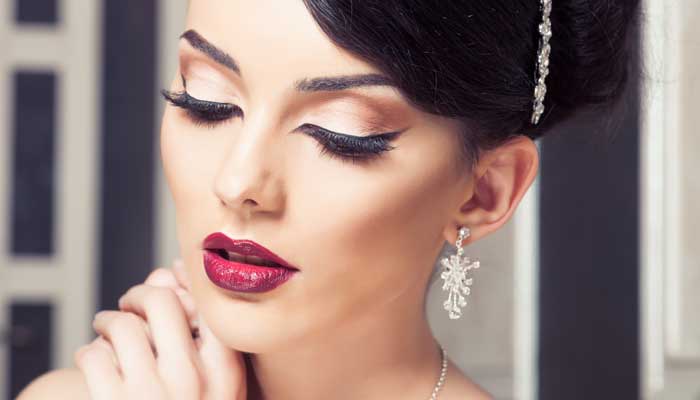 Your festive wardrobe is ready, but is your skin? Looking your best begins with your skin and here how to bring out the glow before festivals kick in. 
The festive season is almost here, and if you still living with the lockdown blues in self-quarantine mode, it is time to shake up and get your skin ready for the upcoming festivals. Indulge in some self-pampering, some at home salon services, trying on some Korean beauty secrets and leveraging on some makeup. So, take off some time from organizing the home, buying gifts for friends to prepare yourself for the festivities that are in line.
Nourish skin
The first step towards getting festive ready is getting healthy, glowing skin, and while nourishing it, minding your diet is the primary task, the second way is through face masks. As festivities are all about binging, get on a detox diet else breakout is inevitable. Drink at least 4 litres of water daily and green vegetable smoothies and fruits to bring back the lost glow.
For your eyes only!
Puffy eyes with dark under eyes are a dead giveaway to the best of makeup. Even if your skin is glowing tired eyes will make you look unhealthy. You can try aloe vera cooling eye pad, potato and cucumber juice to get rid of dark circles around your eyes. Before getting ready rub ice under eyes to get rid of puffiness.
Scrubbing for youthful skin
Your glowy skin is hidden right below a pile of dead skin, dirt and grime. It needs gentle exfoliation using natural scrubs like walnut scrub. Even rice powder or sugar scrub are mild and does wonder to skin. Massage your skin with gentle strokes and moisturize after exfoliation.
To get ready with your festive makeup, start with eyes so that the pigment or coloured speckles don't fall onto your concealer. Eye shadow goes first, then liner and mascara.
Apply brow colour depending on your make up base. If you are wearing warming eye shadow or going for smoky eyes, use a dark brown eyebrow pencil.
Always apply primer before starting with makeup. Cover the dark spots and uneven skin tone with foundation and concealer. For light coverage use a BB cream or mix moisturizer with foundation.
Use translucent powder under eyes instead of pressed powder that is used for touch-ups only. This gives a smooth, non-cakey finish.
To sculpt your face to trick light into making it look thinner add bronzer on the hollow of cheeks and blend upwards into the hair.
For a dewy look brush some blush on the apple of your cheeks and highlighter on cheekbones and bridge of the nose.
Complete your make up with a pinkish lip gloss and makeup setting spray.