Best figures vs India in T20ls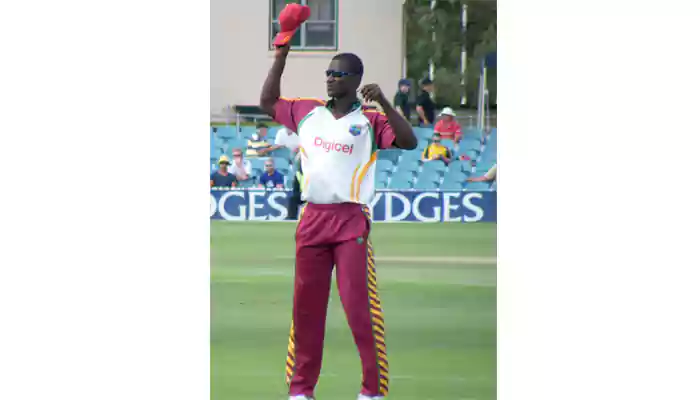 Only one bowler has picked up 5 wickets or more against India in a T20 International.
Hasaranga, Santner and Sammy are part of the list
WaninduHasaranga, Mitchell Santner and Darren Sammy have all picked up four-wicket hauls against India in T20 Internationals, but the only bowler to pick up a 5 wicket haul, and in fact, a 6-fer against India in T20 Internationals, is Obed McCoy.
He did so in the second match of the five-match T20 series between the two teams in 2022.
Having won the first match easily, India were full of confidence, but they met a determined McCoy who ensured that India could only make 138 runs while batting first at Warner Park and ultimately lost the match by 5 wickets.
Trying to win desperately
West Indies had been trying to win desperately, but not with a lot of success in the ODIs preceding the T20 series as well. So after the team was finally able to beat India in a match, their captain Nicholas Pooran was a relieved man.
"I can finally breathe now. It has been a tough summer for us. We lost a few close games and nearly made a mess of this as well. Obed was fantastic and all the guys just used the pitch and the conditions well. A win is a win. I believe in T20, better batsmen have to bat long. The senior batters can take more responsibility. King should have won the game for us with the way he was batting. But hopefully he will learn from this. Thomas returned back for us after injury and came out trumps on his home ground. Obed is a bit of a freak and today he was just fantastic. He just kept picking up wickets for us. He said he would bowl full and straight on the stumps to Dinesh Karthik and it worked. Lovely to have him in the team and have that left-arm action for us."
Best figures vs India in T20ls 
6/17 Obed McCoy Basseterre 2022
4/9 WaninduHasaranga Colombo RPS 2021
4/11 Mitchell Santner Nagpur 2016
4/16 Darren Sammy Port of Spain 2011
McCoy recorded the best figures by a West Indian bowler in T20Is and the best against India in T20 Internationals, picking up six wickets while giving away just 17 runs from his 4 overs while maintaining an economy rate of 4.20.