Best river cruises in the world one must explore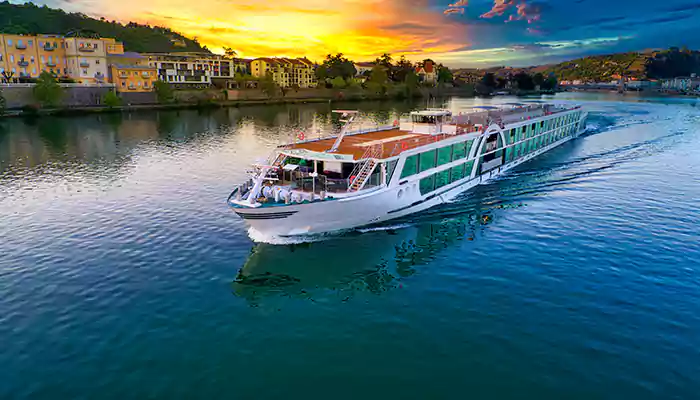 Many travelers envision a cruise as a massive ocean-going vessel plodding from one tropical destination to another. But no, there is more to it.
The river cruise is a more intimate sort of cruise that is just as popular with travelers nowadays. These cruise ships are often much smaller than the behemoths that cross the sea, making them ideal for traveling by river from one intriguing sight or city to another.
Douro Cruise
The Douro River is not as well-known or popular as some other European cruise locations, but that does not mean it is a bad choice. This charming little voyage across Portugal and Spain goes through lovely vineyards and Mediaeval villages. This cruise is ideal for anyone who enjoys venturing off the beaten path. A Douro river cruise itinerary typically begins at the river's mouth in Porto and may include stops at local vineyards, castles and cathedrals.
Kerala Backwaters
Travelers who want to enjoy the beauty and charm of India's backwaters can plan a cruise through Kerala. Cruisers can experience life as a native as they ride through the region's canals and beautiful lakes that make up Kerala's Backwaters. The Kerala region has a distinct ecosystem, with fresh water from rivers interacting with saltwater from the Arabian Sea. Travelers can tour this area on a variety of boats, including the famous kettuvallams, which use native oarsmen and motorised thatched-roof boats.
Mississippi River cruise
It is the world's fourth-longest river, runs through the heart of America and has some of its most magnificent scenery. Many of the ships that cruise this river are constructed to seem like old-fashioned paddle-wheel steamboats, giving travellers the impression that they are travelling back in time to a time when life was more leisurely.
Danube River
It is a dream come true for many people as the Danube river is Europe's second-longest river, and flows through nine nations, including Austria and Bulgaria. Croatia, Germany, Hungary and Romania are among the countries represented. Slovakia, Serbia and Ukraine are among the countries involved. A tour along the gorgeous Danube River can take a traveller past castles and formidable fortifications and through some of Europe's most beautiful cities.
Volga river
It is Europe's longest and is widely regarded as Russia's national river. Depending on the route, Volga River cruise passengers may visit St. Petersburg, Moscow or the Golden Ring destinations.
From the Douro to Volga, these rivers you should see on your next trip to experience the benefits of the cruises.