Best Shades Of Blush That Look Good On Dusky Beauties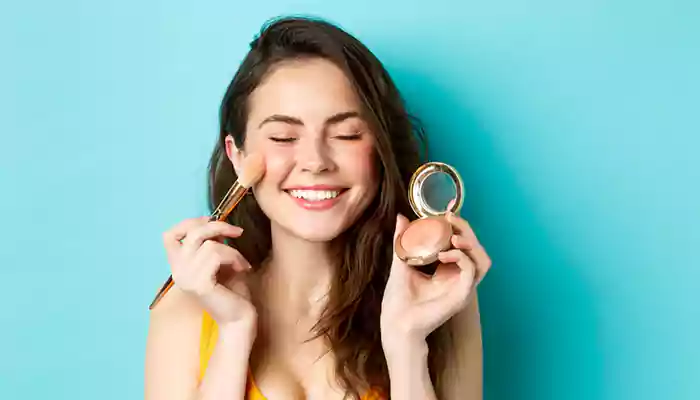 Blush is a non-negotiable aspect of makeup. But dusky skin tosses out shades such as peach, pastel pink, and purple - leaving the skin appearing ashy.
For beauties with warm dusky skin tones - deep shades of pink and coral with rich pigmentation work wonders. If you are still looking for the perfect match (blush shade) for your cheeks, check out some gorgeous tints that will elevate your makeup look.
Coral
Bold colors look incredible on dusky skin, and what can be bolder than shades of coral? Coral blushes are a God-sent treat for beauties with a dark skin tone and yellow or golden undertones. A coral blush can offer just the right punch to your beautiful cheekbones, offering a stunning radiance. There are countless options of coral blushes out there from various brands. Take your time and pick the product that suits you best.
Orange
Bold colors like orange look divine on dusky beauties, and you must not allow anyone to change your mind. Warmer tones of orange add the perfect tangy punch to dusky skin and instantly add a charming glow. However, dark-skinned women should always keep away from neon and brighter shades of orange.
Peach
We know that fair-skinned women should pick lighter blush colors and pink-ish shades are for cool undertones, while peachy shades look best on skin with warm undertones. If you have brown skin with cool undertones like green, go for a blush that can add a warm splash of color to your cheeks. Dazzle up with warm bronze hues or warm peachy blush shades to offer a natural-looking flush to your cheeks.
Earthy Bronze
Dear ladies, if shades of pink and red do not entice you, fret not because we have got you covered with earthy tones. Your dusky skin has a lovely color already, and you only need to elevate it. To achieve that oomph factor, gently graze an earthy bronze blush and offer a sheer golden tint to your cheekbones.
Mauve
Mauve is a very bold color, and it suits every Indian skin tone and is deemed suitable for almost every occasion as well. If you are looking for a blush that can be worn to the office, try a shade of mauve with a hint of pink; for a night out with friends, try a shade that looks brown after application; and for parties, opt for a mauve tint that adds a plum-like hue.
Hurry up and add these blush colors to your makeup stash!