Boost with juice: 6 must-try Immunity drink recipes.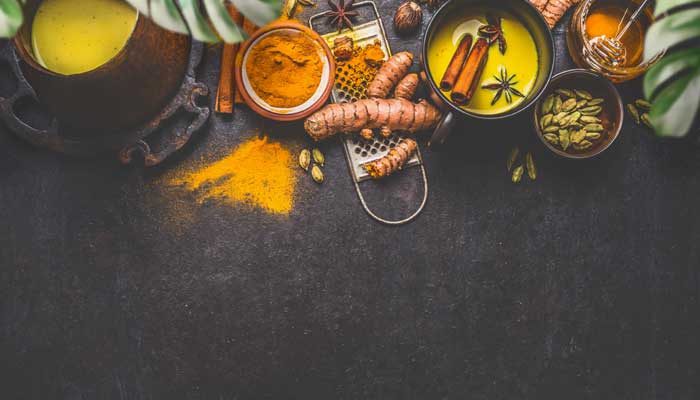 The importance of good immunity has been stressed upon from time to time. Our immune system is constantly active, which is why it requires a healthy consumption of vitamins and minerals to keep it's energy going. With the outbreak of seasonal changes, infections, cold and flu, a good immune system can help you sail through all of it. It's an unavoidable fact that people with low and poor immunity are more prone to infections. Stronger your immune system, less are your chances to fall ill and in case you do, you will quickly recover. Though there are so many options to add to your daily dietary regime for improving your immunity, you may not like to eat them. So what? Let's try drinking them instead!
We have listed a few delicious drink recipes to strengthen your immune system and keep you healthy, refreshed and hydrated.
Now sit back, relax and choose your drink!
  Golden Milk
This is a magic drink that works almost for everyone.
What do you need?
2 cups of almond or regular milk
½ cup of coconut milk if you like
2 Tbsp Raw honey
Fresh grated Haldi/turmeric or powder
½ ginger grated
½ tsp black pepper powder or 2-3 peppercorns
1 pinch of cinnamon
Combine all of the above in a pan and heat it. Do not boil this drink. You can add honey as a sweetener once you put in the cup.
Turmeric and almond have anti-inflammatory compounds and help giving an instant boost to your immune system.
Best to drink it before you go to sleep.
  Green juice
The green juice is the easiest to make, and the most common immunity drink. All you need to do is take your favourite greens like spinach, coriander, mint, parsley and cucumber, lemon and a pinch of pink salt. Put it in a jar and blend. Strain it well while pouring it in a glass.
This juice is an instant booster, keeps you well hydrated, and keeps you safe from all infections. It is recommended to drink it immediately as you make it. It is packed with Vitamin A, C and other antioxidants to fight infections.
  Hot Lemonade
You will need:
3- 4 garlic cloves- chopped
1 spoon of grated ginger
1 pinch of cinnamon stick
4- 5 cups of water
Raw honey
1 lemon
Mint
Mix everything with water and let it boil for 10-15 minutes. Strain and pour in a glass and add honey as a sweetener as per your taste. Drink it warm.
Ginger and garlic are packed with antimicrobial compounds which keep infections at bay.
  Garlic Orange Shot
This shot is all that you need to immediately feel better if you are dealing with cold and cough. It is packed with immune-boosting ingredients and makes it an instant remedy for curing a cold and cough at home.
You will need:
Minced garlic
Honey
Turmeric
Apple cider vinegar
Fresh orange juice
Black pepper
Fresh turmeric
Whisk together honey and minced garlic to give a smooth texture and then add rest of the ingredients to it, mix well and drink it up. This Immunity shot is not just healthy but also very tasty. The ginger and orange flavour gives it an instant zing, and you feel refreshed as soon as you take a sip.
  Gooseberry Ginger shot
Amla or gooseberries as we all know, is the most traditional source of antioxidants and nutrients which keeps our skin clear and healthy. Adding ginger to it will surely double the effectiveness of this drink. Helps you keep your stomach clean and gut healthy. It's undoubtedly a miracle juice. It is recommended to consume it fresh. To get the best benefits, blend gooseberries, mint leaves and ginger and blend it with a glass of water.
You need to blend
Ginger
Gooseberries
Pepper
Mint leaves and lemon if you want
  The Red Zippy juice
This bright red goodness is made of Carrots, beetroots, ginger, grapefruit and turmeric. This Zippy juice saves you from the scorching heat, soothes sore throats, eases congestion and settles the upset stomach 
and is full of energy. This juice is exactly what you need to immediately feel better from uneasy. 
You need:
    ½ beetroot, peeled and chopped
    1 medium carrot – peeled and chopped
    One medium orange or grapefruit with no seeds.
    ½ lemon
    Fresh turmeric
    Cayne pepper 
    Black pepper
Blend the above ingredients with 2-3 cubes of ice and drink it immediately.
These immunity drinks will not only strengthen your health and keep your immune system free from illness but also keep you strong throughout the year. These drinks are easy to make, and you can provide your body with the necessary nutrients at the comfort of your home. Do try out these recipes and share them with your loved ones.
Which one are you planning to make first?
We bet every flavour will surprise you.