British actor ChiwetelEjiofor's must-watch movies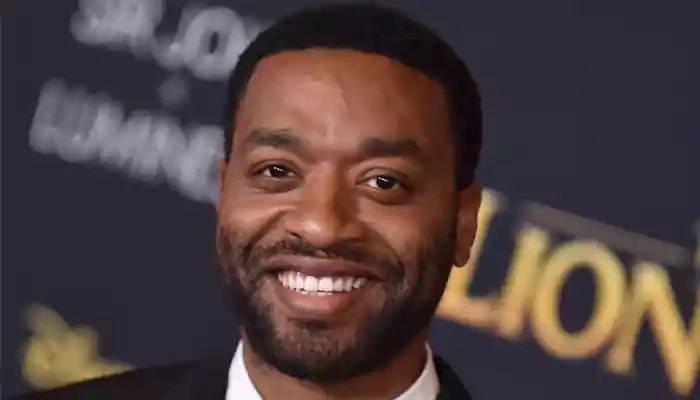 An actor of par excellence, his screen presence is mind-blowing
British actor ChiwetelEjiofor is known for his imbibing the character he plays and is the recipient of numerous accolades, including a BAFTA Award, two Primetime Emmy Awards, three Screen Actors Guild Awards, and five Golden Globe Awards among various others. The 45-year-old actor made his acting debut with the 1996 television film Deadly Voyage. From there on, the actor went on to become a stage actor in London and acted in several subject-oriented films such as Steven Spielberg's Amistad, the 1999 British film G:MT – Greenwich Mean Time, and an endless list of marvelous portrayals. Here is a list of some must-watch ChiwetelEjiofor films.
Melinda and Melinda
This 2004 comedy film written and directed by Woody Allen is set in Manhattan. The film has two storylines - one comic and one tragic. The plot of the film begins with a group of four writers who are conversing over dinner. During the conversation a question arises - Is life naturally comic or tragic? From here begins the narration of two stories by the writers.
American Gangster
This 2007 biographical crime film is fictionally based on the criminal career of Frank Lucas, a gangster from La Grange, North Carolina. The gangster was famous for smuggling heroin into the United States on American service planes returning from the Vietnam War. He was later detained by a task force led by detective Richie Roberts.
12 Years a Slave
This 2013 biographical drama film was directed by Steve McQueen and is based on the 1853 slave memoir Twelve Years a Slave by Solomon Northup, an African-American. Just like the real-life story penned down, the plot of the film shows how Northup was kidnapped in Washington, D.C. by two conmen in 1841 and sold into slavery. A violinist at heart, Northup was put to work on plantations in the state of Louisiana for 12 years before being released.
Z for Zachariah
This 2015 film stars Margot Robbie, Chris Pine, and ChiwetelEjiofor. The film is based on a 1974 posthumously published book of the same name by Robert C. O'Brien. The film's plot might differ but in totality, it features a love triangle between a black engineer, a white woman, and a white man who may be the last people on Earth.
The other ChiwetelEjiofor must-watch films are Dirty Pretty Things, Love Actually, Three Blind Mice, She Hate Me, Red Dust, Four Brothers, Serenity, The Operative, Slow Burn, Kinky Boots, Inside Man, Children of Men, Talk to Me, Redbelt, Endgame, Adrian Helmsley, Salt, Savannah, Half of a Yellow Sun, The Martian, Secret in Their Eyes, Triple 9, Doctor Strange, Come Sunday, Mary Magdalene, and Sherlock Gnomes to name a few.