Budget-Friendly Ideas To Make Your V-day Special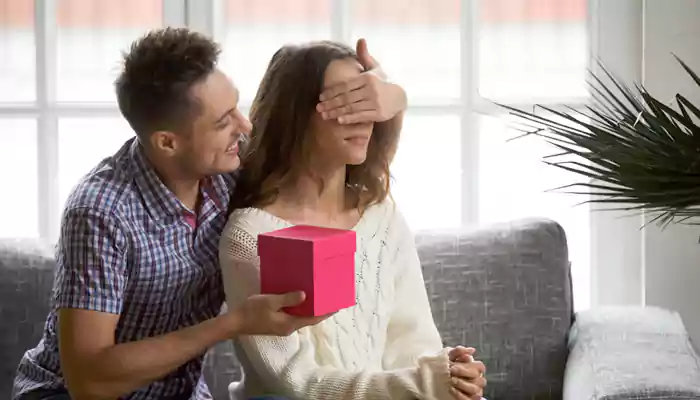 Need a unique idea to spend your valentines day in a special way? Well, we have it all in stock! Read on to know them all.
The focus of Valentine's Day celebrations should be on quality time spent with a loved one. You can save money without sacrificing on the fun by doing a lot of different things besides just eating in. Read on to know them all!
Arrange A Breakfast In the Bed
If you're experiencing a particularly hectic time at work, this is the perfect solution for you. Start your day with a little more time in bed with your significant other. Don't forget to brew some extra coffee, though!
View The Family Album
Check out your photo archive to discover how you've evolved over time. If you've been dating for a long, you'll both appreciate this one. Cap out the evening with a fresh snapshot.
Arrange A Photo Shoot
Take some adorable selfies together as a token of your undying affection. Take some cute self-portraits or ask a pal to do so. You may then put the pictures up all around your house (and online if you're into that kind of thing).
Play A Board Game
Bring out the youngster in you by playing games from back in the day. This brings us to the finest part: Give something to the victor.
Go For A Hike!
Go out into the beautiful outdoors. Spending time in nature has been shown to increase feelings of contentment, and doing it with friends or family further enhances the benefits. And the views from a high peak are lovely beyond words.
Organize A Karaoke Competition
Inviting some pals over to compete for ups the ante. Definitely play some of your favorite tunes, including those by Taylor Swift & the Backstreet Boys.
Have A Picnic
Spread a warm blanket in the park (or indoors if it's too chilly outside). Include your preferred cheese, & cookies in a picnic basket. You can even take an old school radio and enjoy the retro love.
Write A Love Letter
Take some time to get to know one another before rushing into writing love letters. Spend an evening reading it aloud and raising a glass to your shared future.
Enjoy A Romantic Meal
The act of preparing a meal together is one of the most romantic things a couple can do. At the very least, you'll save half the money you would have spent eating out, and you won't have to rush through your meal.
Bake A Cake
It's possible to buy a container of cookie mix for less than $6 and thereafter eat as much as you like from it. Prepare a chocolate dessert, if at all possible, to celebrate the occasion.
Dance Together
Learn some new steps and show them off at a party, a dance class, or a salsa bar. This is a terrific way to show your loved one how much they mean to you on Valentine's Day.