Celebrity Bikers: Know Their Rides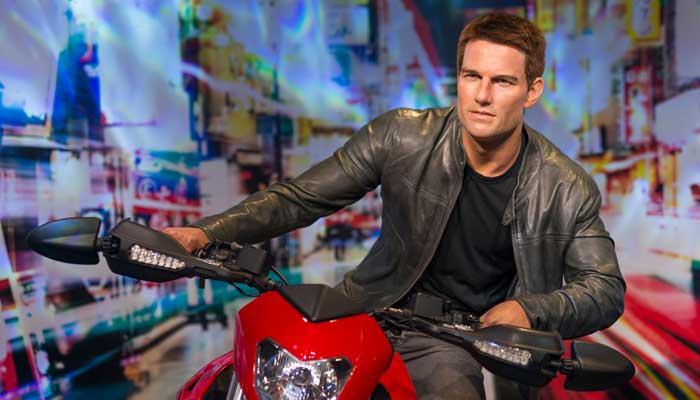 Celebrities are often busy with their schedule. Some of them are busy shooting for movies whereas someone else may be busy playing matches for a certain team. For their commitment and tight scheduling, they rarely find time to indulge in activities they are passionate about. However, they often are snapped by paparazzies doing their favourite activity during free time, and to our surprise, a bunch of them have turned out to be fine bikers.
In this article, let's talk about some of the biker celebrities and their favourite motorcycles.
Tom Cruise
We know Tom Cruise for doing motorcycle stunts in his films like the Mission Impossible franchise to Knight & Day. In actual life too, the actor is fond of motorcycles and is an avid rider. The actor has a vast collection of motorcycles in his garage and out of them, his favourite one is the Vyrus 987 C3 V4.
Bear Grylls
The British adventurer is famous in the world for his show "Man Vs. Wild." A former SAS serviceman and survivor instructor, Bear has spent days in some of the toughest place on earth. From surviving in the Sahara Desert to the Amazon rain forest, he has done it all. Back at home, Bear is quite a rider and owns several 1000cc motorcycle including a Triumph Tiger.
Alanis Morissette
The American-Canadian singer is famous for flaunting exotic cars in her music videos. In real life though, she is more into motorcycles than cars. Ducati is a brand she loves the most, for she has been spotted riding an S4RS model several times in the past.
Ryan Reynolds
Ryan Reynolds is famous for his love for café racers. The actor-rider started riding at the tender age of 15 and has several custom-built motorcycles in his garage. A few of them have been built by famous custom motorcycle builders such as Kott and Deus Ex Machina.
David Beckham
The footballer from England is famous for his love for cruiser motorcycles. The ex-Manchester and Real Madrid legend has a range of Harley-Davidson and Triumph motorcycles. In 2014, the rider featured in a documentary known as 'Into the Unknown' where he was seen riding across the country of Brazil on a modified T100 Bonneville.
Keanu Reeves
The world knows his tragic story and struggles. What people may not know is his love for motorcycles. So much so, he bought a motorcycle manufacturing company in 2011. Known as Arch Motorcycle, the company creates amazing models in America.