Contessa: Hindustan's own Muscle car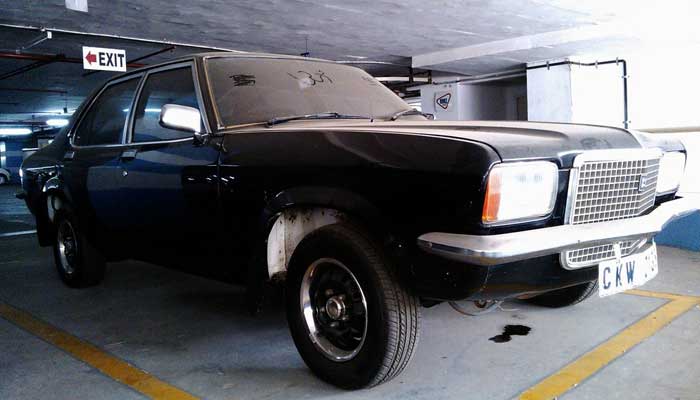 We Indians had the Ambys, the Ambassadors, but we wanted something sportier in nature. Our prayers were heard, and we received our own muscle car-The Contessa.
Hindustan Motors (HM) blessed the Indian streets with the Ambassador, and Premier gave us the Padmini. Both these legendary cars are still alive in the form of taxis found in Kolkata and Mumbai, respectively. However, there was another legend that seems to have been lost in time- The Contessa.
From the Ford Mustang to Dodge Challenger, the rest of the world was enjoying cars that were fast and looked sporty. It was obvious that Indians too craved for the same. Hence, when UK's Vauxhall VX's production line came to an end in the late seventies; HM got inspired and designed a similar-looking vehicle which turned out to be the Contessa.
The Contessa's production line ended in 2002 but it's a legend that can never die. In this article, let's have a look at the specifications and features of the speeding mammoth.
Engine
The HM Contessa was first produced in 1984, which came out of a factory based in Uttarpara, Kolkata. The first model was equipped with a 1.5-litre BMC B-series engine. In the 90s, the engine was replaced by a 1.8-litre 4ZB1 petrol engine as car enthusiast wanted more power output.
Before going out of production, the Contessa also featured its most powerful engine- a 2.0-litre Isuzu 4FC1 diesel variant. It was the second and third engine which made the Contessa, a speeding mammoth.
Interiors & Exterior
Back in the day, hardly anyone knew the definition of power-steering and central locking system. In a country where coolers were rare, a car in that era featured air conditioner and luxury items like a central arm race and leatherette cushion seats.
On the outside, it had large crumple area and side body protection with adequate safety. The bonnet area featured a six-slat vertical grille with two round headlights set up on each side and lowly placed indicators on a black bumper.
In short, it was not just fast but a royal and sophisticated offering from HM.
Price-Tag
Rs. 85,000 in the year 1984 with an initial booking amount of Rs. 15,000 was indeed a heavy amount. The price-tag was the reason why Contessa's sales figure was not that great. Well, we cannot expect a Ferrari to sell like an Alto and Contessa at that time was undoubtedly a costly vehicle, which only the rich could afford. It was an epitome of luxury on wheels.
Downfall
As foreign manufactures made their way into the Indian automobile market, HM lost its share and customers who were more excited to get their hands-on brands like Ford or GM.
Contessa's production ended in 2002, but it can be said that HM was way ahead of its time and was successful in creating a cult among Indian moto-enthusiasts.