Cozy up with your loved one and watch these 7 underrated romantic comedies right away!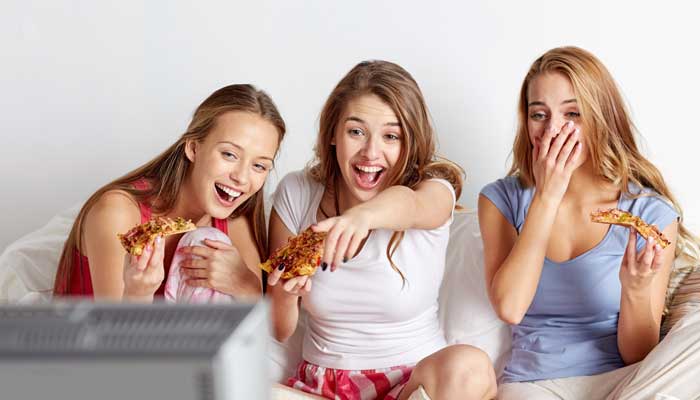 Who doesn't love to binge on some beautiful romantic films and get all the feels?
We have found obvious loopholes in romantic comedies. Pretty Woman was naturally unrealistic (you know how we like things realistic now). My Best Friend's Wedding caused quite a rouse, but this plot has been exhausted enough. Serendipity called for fortunate accidents, the Before series projected through three stages of life, Notting Hill featured celebrity-fan romance. Romantic comedies, an evergreen genre, have undergone changes to suit the more real needs of modern-day relationships.
Here are a few underrated romantic comedies to binge on right now.
Begin Again: What's so charming about Begin Again is Greta and Dan's mutual love for music. There are heartbreak songs, there's a rooftop jam, there's a day of city-wandering music. And did I mention Adam Levine stars in the movie? Totally underrated, much worth it!
Palm Springs: Max Barbakow's comedy is a time-loop narrative. Set in Nyles, the movie is relatable in the pandemic time. But it also begs the question: Is being stuck in a loop less of a bummer if you are stuck with the right person? Watch it for Sandberg and Milloti's stellar acting.
Carol: When you put Cate Blanchett and Rooney Mara onscreen together, magic is bound to happen. Todd Haynes's 50's set love story is age-old, yet utterly elegant and is so worth your time.
What If?: Daniel Radcliffe's transgression into an adult and his friendship with a woman calls to question if men and women can ever just be friends. Watch it for Radcliffe and Kazan's acting.
Only if: Who doesn't want a second shot at a lost love? Answer: Everyone! It might sound cheesy, but the movie is about the efforts you could-have-should-have made and one shot to actually make. Watch it for the feel-goodness of it.
Drinking Buddies: Anna Kendrick stars in the movie about the reality of long-term relationships (you know when the honeymoon period ends, the struggles start). Watch it for the characters real struggle with love and how funny can really be.
Imagine Me and You: Would you ignore the call for your sexuality just because you are married? The movie is underrated but so progressive and is a must watch. Watch it for Lena Headey's pre-Cersei flower-shop character that any woman would fall in love with.
Underrated rom-coms are the untapped energy to your quarantine blues. Have fun with them!