Cricket behind closed doors: Yay or nay?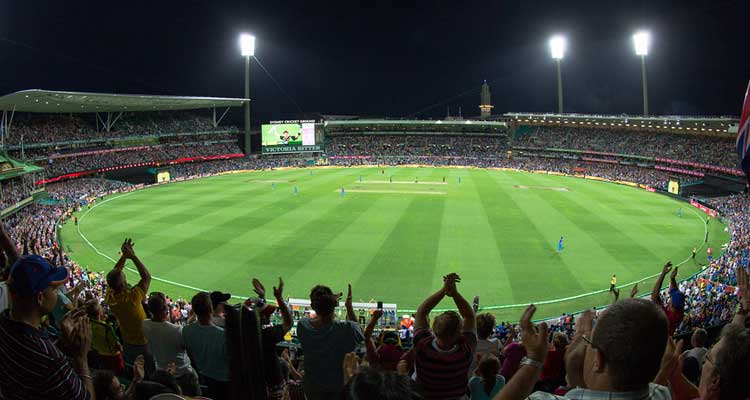 In the current climate, when allowing spectators to the grounds is almost impossible, cricket behind closed doors is the best available option. When you think of international cricket or the IPL being played in India, one of the first things that come to mind is the crowd. The constant cheering and hooting from the spectators adds another layer to the game.
When you talk of home advantage, there is certainly better nous of the pitch and conditions, but crowd support also plays a huge part in it. You can often see Indian skipper Virat Kohli waving his arms at the audience to make some more noise so that the Indian players can feed off that energy.
Some of the most iconic grounds in India like the Eden Gardens in Kolkata or the MA Chidambaram Stadium in Chennai have a capacity of 68,00 and 50,000 respectively. Similarly, several other stadiums in the country are always buzzing with spectators whenever a game of cricket is on.
While watching the game on TV as well, the noise from the crowd only adds to the experience. Even when you are not actively watching, the moment there is a passionate roar or collective disappointment from the crowd, you know either there has been a dismissal or a boundary, depending on whether the match is being played at home or away.
However, the outbreak of the COVID-19 pandemic has taken that luxury out of the game. Not only in the current scenario but in the recent future as well, whatever cricket we will get to see, it will be behind closed doors. There is little doubt that it is not the ideal way to watch a sport we all dearly love, but it's the best possible option available in the times that we live in.
It also leaves room for out of the box thinking and the broadcasters have come up with some techniques to enhance the viewing experience at home. Noise from live matches in the past is being simulated and various audience engagement programs will come in vogue as well.
Yes, there won't be the roars and the hoots, the welcomes that follow the arrival of MS Dhoni or Virat Kohli at the crease or when Jasprit Bumrah uproots a peg off the ground. Even the cricketers will find it odd to listen to nothing but the sound of the ball hitting the bat.
But, come to think of it and you'll realise that it's not that bad, is it? Ask any cricket lover and he or she will agree that cricket behind closed doors is better than no cricket at all, any day of the week.