Daily dose of social positivity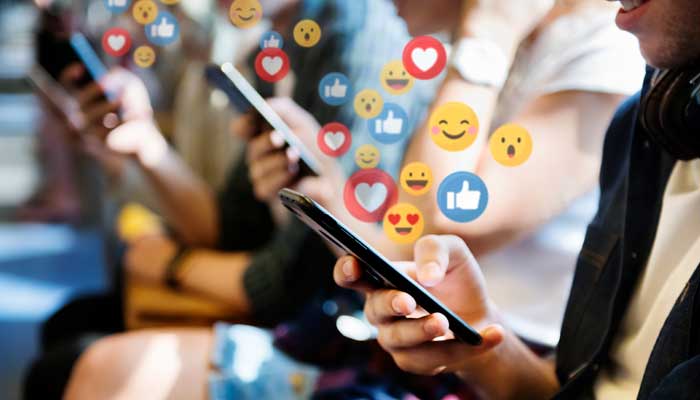 As the days get harder and social detox becomes a must, here are a few empowering social media accounts.
We are living in the most trying times of all. On the one hand, dealing with a pandemic, on the other, the uncertainties of next often sends a chill down the spine. Being anxious in the lockdown has left us at the mercy of social media, which is turning out to be a helping hand with numerous accounts just spreading positivity.
@deepakchopra
Indian-American author and alternative medicine advocate, Deepak Chopra, at the age of 74 is the most influential being. From meditation, mindfulness to ever encouraging posts, Chopra's social media accounts are a great source of positivity. His platforms are constantly updating with self-awareness and healing guides by the man himself.
@thegoodquote
As the name suggests, this account plays only with plain simple words of encouragement, positivity, and motivation. So if you are in need of a reminder that you are enough and have got this, the good quote is your mate.
@rmdrk
Author Robert M. Drake, of books Beautiful Chaos and Black Butterfly, among others, is a social media phenomenon. The author has his own plenty of original words to share, woven impeccably to give out only positive vibes. From celebrating loving yourself, overcoming adversity, embracing healthy relationships over toxic ties and learning from your mistakes, he has a word for all.
@Vexking
The author of The Sunday Times bestseller book Good Vibes, Good Life, Vex King is a motivational speaker emphasizing on creating good vibes only. A mind coach, he came to fame through Instagram and keeping that his source of spreading good vibes 'only' he sends out a daily message of wisdom.
@raageshwariworld
Remember the 90s actress Raageshwari Loomba? Now a London resident, Raageshwari has embarked on a different journey of a mindfulness speaker. From posting 'I Am' affirmations to episodes on mastering the mindfulness on various topics like money and life, there is only meaningful content.
@yung_pueblo
Writer Diego Perez is behind the pen name Yung Pueblo meaning young people. The writings are from his experiences in activism and the collective of humanity. He is a meditator, writer, and speaker known for his words of wisdom. From healing to showing light at the end of the tunnel, his writing is like a torch in the dark.
While social detox is the buzz word, there is good on social media that promotes self-love and healing. A community of empowering people is aiming only at holding together people across borders.