Dazzle and flaunt - The ultimate guide to rock a Red Lipstick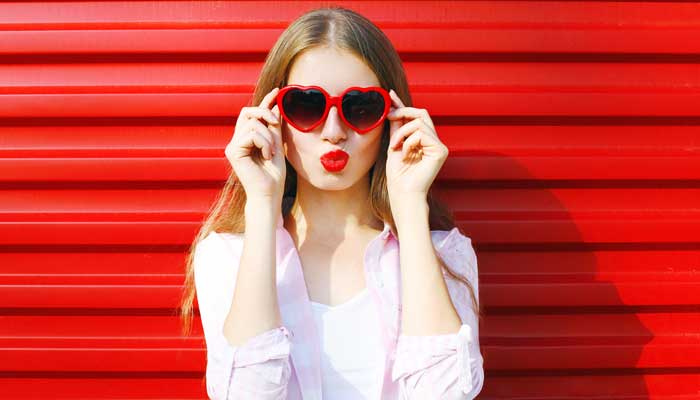 Red lips are undoubtedly the most classic trend that can never go out of style. It is very important to follow a few tips while wearing red lipstick to avoid screwing up your look. We have curated an ultimate guideline to rock your red lipstick.  
Red lipstick undeniably adds an instant wow factor to your look, but only if worn well. It's true that with its beauty comes a lot of fear and doubt if it will suit you. So, if you are worried about pulling off your red lipstick, all you need to know are these simple make up tips to rock your red lips.
Match your shade with your undertone.
Just like you match your foundation or concealer with your skin, you gotta think about your skin tone, eye colour to make the difference while choosing your red lipstick. A bold shade is a perfect pick for a darker skin tone, similarly, for pink undertones, pick a bright red lipstick. Try them all, pick the one you feel is adding more life to your complexion.
Be wise with the EYES
Once you have picked your shade, make sure your eyes have minimal drama. Keep it simple and neat. Brown winged eyeliner is a sober choice. Red lips already add to the dramatic look, keeping your eye makeup minimal would help your lips define your look. You can even skip to wear eyeliner and rather go for a good volumizing mascara on concealed eyes to rock the red lips look.
Keep your Blush neutral
While we know rosy, tinted cheeks look beautiful, wearing it with red lipstick is very risky, especially during a daytime look. Try choosing anything from a light peach shade to a bronzer shade for your blush. Keeping it neutral with red lipstick will give you the desired look.
Choose the right texture
Choosing between Matte, glossy, or a mix of both is very important as your entire makeup depends on your lip shade. If you choose a matte red lipstick, make sure your face makeup has a dewy finish. While wearing glossy lipstick, you can choose to keep a mattified look. The makeup has to be balanced according to your lip shade.
Choice of Outfit
While doing your makeup, always keep in mind the colour of your outfit as well as what accessories you plan to wear. Whites are timeless classic that will always help your rock your red lips. Similarly, a little black dress makes your red lips look super gorgeous. Wearing loops and a floral print dress would look stunning with your red lips. Whatever you choose to wear, just make sure it goes well with your lip shade. Don't overdo, keep it simple and slay it.
TIP* To get those perfect red lips, you need to keep your lips well hydrated. Scrub, exfoliate and moisturize well before you apply your lipstick to keep your lips flake-free and save you from reapplying your lipstick.
Using the right shade, outfit and techniques, red lips can be every woman's go-to-look.
Now that we have spilt the secret, we know you can't wait to get ready and rock! It's time to switch from your pink and nude shade and flaunt your dazzling red lips!
Already thinking of your pretty red shades, Aren't you? We bet you are!