Do you know about the top-ranking Chess players in the world?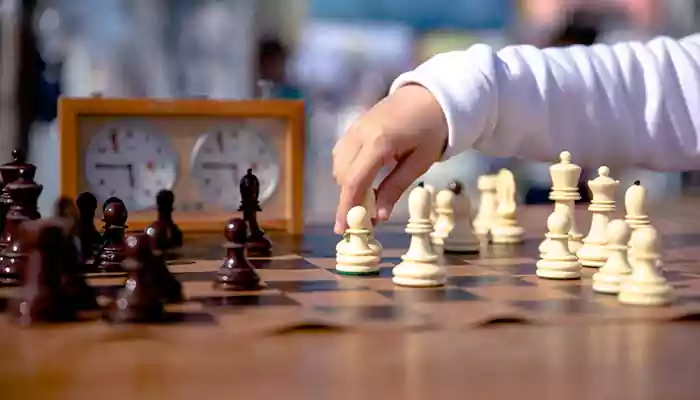 At a very young age, the world has seen some of the best brains in this game
Known as the game best for mental exercise, the game of chess is the play of the elite as well as of the masses. While it might seem a bit easy in the beginning, gradually, it will start to grow mathematical. Not to scare anyone, chess, with time, gets a bit difficult if one was to get into the technicalities of it. And the world over decades has witnessed some of the best chess players. Played in a concise time period, with calculated moves of the pawns across the board, chess is a mind-boggling board game. Here are some of the best chess players of all time.
Magnus Carlsen
The 31-year-old Norwegian chess grandmaster has been the reigning five-time World Chess Champion since 2013. Magnus Carlsen has also been a three-time World Rapid Chess Champion and five-time World Blitz Chess Champion. Since July 1, the chess wizard has held the No. 1 position in the FIDE world chess rankings. At the beginning of his career, Carlsen was known for his attacking style. But over the years, he has become a universal player wherein he brings into play a variety of openings, making it harder for the opponents to prepare against him. Currently, Carlsen is known for his positional mastery and endgame prowess.
Ding Liren
Chinese chess grandmaster Ding Liren is the second highest ranked chess player in the world currently. The 29-year-old is a three-time Chinese Chess Champion, the winner of the 2019 Grand Chess Tour, and the winner of the 2019 Sinquefield Cup by beating Magnus Carlsen in a playoff, which hadn't happened since 2007. From August 2017 to November 2018, Ding remained undefeated in classical chess and recorded 29 victories and 71 draws.
AlirezaFirouzja
This Iranian-French chess grandmaster is the youngest-ever 2800-rated player, who beat the previous record set by Magnus Carlsen. At just the age of 12, AlirezaFirouzja won the Iranian Chess Championship and earned the Grandmaster title at 14. By the age of 16, this chess prodigy went on to become the second-youngest 2700-rated player. The 19-year-old has won a silver medal at the 2019 World Rapid Chess Championship, won the FIDE Grand Swiss tournament, and a gold medal at the European Team Chess Championship.
A few other chess masters are FabianoCaruana, LevonAronian, Wesley So, Ian Nepomniachtchi, Richárd Rapport, MaximeVachier-Lagrave, AnishGiri, Hikaru Nakamura, ShakhriyarMamedyarov, Garry Kasparov, Bobby Fischer, Anatoly Karpov, and VishwanathanAnand among others.