End of an era for Team Williams: The Departure of Claire Williams and Family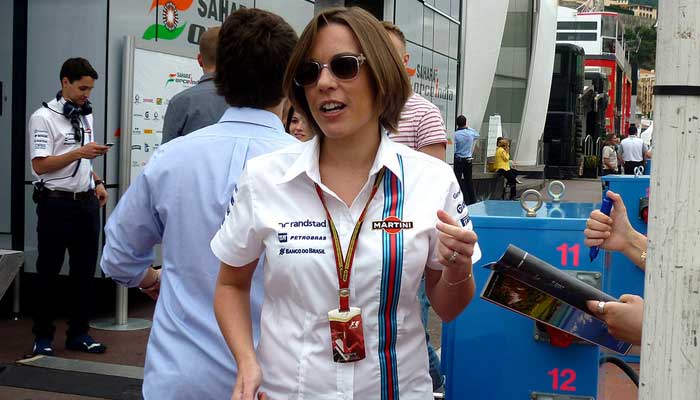 Claire Williams has finally left Team Williams, and for the first time in 43 years, the FI team will be run by a new owner who is not a member of the Williams Family. 
It was a grieving moment for the F1 world when Claire Williams and Sir Frank Williams announced the handover of the ownership of their F1 Team Williams to a new owner: an owner who is not from the Williams family. 
Sir Frank Williams and his daughter Claire Williams left the team after the Italian Grand Prix at Monza, leaving behind a glittery legacy in the world of motorsports. For one last time, let's take a look at the Williams team and family.
Who are the Williams?
The Williams F1 team was founded by Sir Frank Williams in 1977 who led the team by heading the position of Team Principal. Later on, his daughter Claire Williams acted as the Deputy Principal of the team. 
A glorious history
Team Williams had been at the pinnacle of F1 history with several wins under their belt. The first victory of the team came in 1982 as Keke Rosberg won the driver's championship. That win was further followed by more wins in the year 1987, 1992, 1993, 1996 and 1997. 
In the constructor's title category, the team secured first positions in the years 1980, 1981, 1986, 1987, 1992, 1993, 1994, 1996 and 1997. Not to mention, notable racer and three times world champion Ayrton Senna was part of the Williams history too.
The downfall
Williams downfall began way back when new technology began to shape the future of F1. The transition began in 1998, but Williams could not transform itself and its cars. Hence, the team started losing several races. Furthermore, the lack of a good engine, the feud between the Williams siblings, technical problems in the paddock, less sponsorship, and the appointment of poor CEOs and CTOs led to the current situation.
In the past two seasons, the team finished at the bottom of the table incurring heavy financial losses.
Claire and Frank Williams departure
Since 2018, the team has suffered a financial crisis which could not be solved by the founding members of the team. Hence, the team was sold to U.S based Dorilton Capital. 
Talking about the decision, Claire Williams said, "They certainly have the financial firepower that this team needs to take it back to the front of the grid, and as a family, that's all we want for our team. I feel we have protected our people, protected our name in F1, and this is the right decision for us."
The whole episode has been a heartbreak for the Williams fans around the world. However, we expect the team to rise back to its former days of glory under the new leadership of Dorilton Capital.