England's D-day anxiety at CWG 2022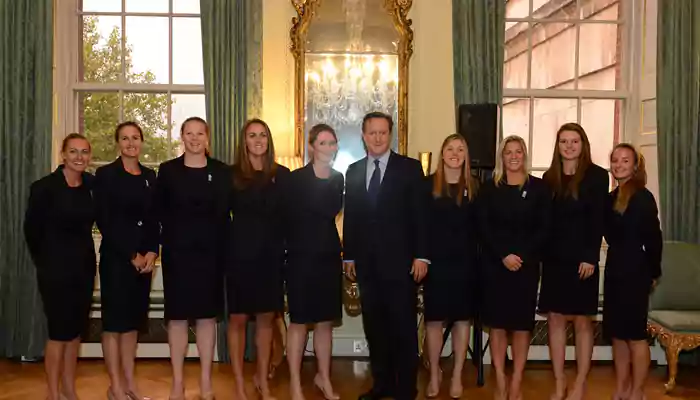 England was among the favourites to make it to the final of the Commonwealth Games but failed to do so.
Four favourites
Before the women's cricket competition in the Commonwealth Games 2022 started, four teams were tipped to be among those best placed to qualify for the semifinals. Those were India, Australia, England and New Zealand, with South Africa being a close 5th.
As it turned out, all four teams were successful in making it to the knockouts. England was one of the favourites to qualify for the final alongside Australia, but after having been unbeaten in the group stage, they ran into the Harmanpreet-led Indian team in the semifinals and lost by four runs.
Brunt's disappointment 
"It felt like a lot," Katherine Brunt expressed her disappointment. "You're doing it for your country. Normally, playing international cricket, I play for England, it shouldn't be any different, but it did feel different. It felt like the whole actual country was behind us, and we're just sad we let them down. We're all gutted. We're a lot better than that. Obviously, we had a big knock with Heather - a huge head on her shoulders, loads of experience and plenty of runs in the bank. We took a big hit, but we tried our best for her and thought we'd done enough, but that game against India was brutal, and in the end, they deserved it.
"We've got lots of youth in our team and they won't have been in games like that, against India or against New Zealand, and they won't have experienced bowling or battling against the best players in the world. So there's plenty of learnings to take from yesterday and today for them to grow and move forward."
England was on their way to victory on several occasions during that semifinal clash against India but made some silly errors.
Run-outs cost them
The two run-outs of Alice Capsey and Nat Sciver turned out to be the turning points of the game and were mistakes that could have been avoided by England.
What was worse was that they were not even able to win the bronze medal after losing the third-place match to New Zealand by a massive margin of 8 wickets.
The fact is that after a heartbreaking loss to India, the team just did not turn up against New Zealand and paid the price, returning empty-handed from the event.