Essential Clothing Pieces for a Summer Road Trip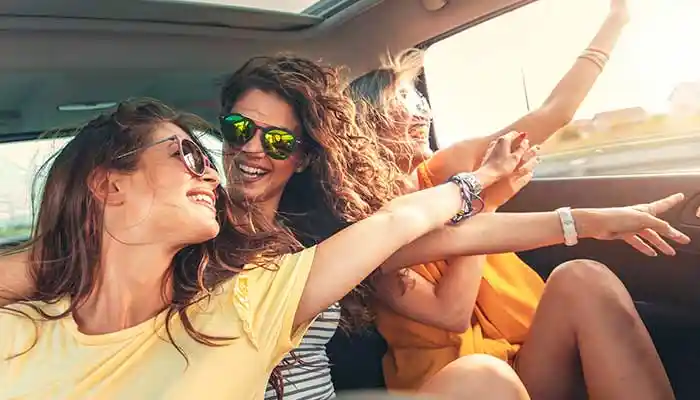 Survive the sultry, dry, humid and scorched summer trips easy-peasy 
The mantra is to look casual yet stylish without letting go of every opportunity to snuggle in and sleep.
High-Waisted Shorts for the Effortless Chic Look
When shorts come with pockets and ample space to let the breeze play in, you know it is a winner. An ideal trip staple for the summer, shorts are highly versatile; be it for hiking, shopping, driving long distances or covering miles on routes, you would never be disappointed! The pocket means to stack your essentials and trip chill.
Cropped Tank Top for Instant Fashion Upgrade
Tank tops are saviour for every occasion, even parties where otherwise showing up in something appropriate becomes quite a task. If you are lucky enough to purchase top-quality material—akin to the feel of butter on skin, you would be compelled to slide one on. With tank tops, you own the liberty to dress up or dial down without compromising comfort and style. 
Drawstring Romper for Grace and Fashion 
Rompers, stripped or in solid colours, are basking in raging popularity and justifiably so! Super stretchable and soft, your skin would breathe as you partake in numerous touristy activities throughout the trip. Rompers make for cool and vogue wear be it for the beach, long drives, trekking, exploring terrains or cycling on the plains.
A V-Neck Tee with Loose Sleeves
Your BFF for excruciatingly tiresome journeys on sultry days when stains would not pit nudge. The tees, preferably when bought in light shades for the season, are perhaps the wisest investment in trip clothing. These tees let you dress down or dress up, on whims. Pair them with shorts, skirts or jeans and tour in style.
A Tee-Shirt Dress for Days You Feel Nonchalant and Whiny
Let's agree, not all trips are all hunky-dory. Replace the standard round-neck tee and jeans combo with a dress and trail for hours in style. Tee-shirt dresses have evolved to accommodate all sorts of fashion moods: cute, jazzy, plush.
Compression Shorts for the Fitness Conscious Travel Freak
Equipped with pockets, these shorts are here to ease your workout schedule with absolute perfection. You would be amazed at the fit and length, and, besides, the plethora of styles they come in amp up the clothing game.
Do not skip on a large tote for your essentials. Pair minimal jewellery with these pieces to add an edge to your look.