Fashion Alert: 5 Denim trends and styles to mark your presence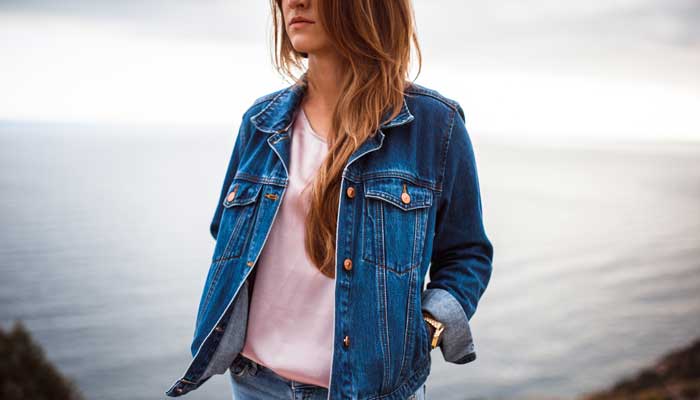 The most versatile fabric Denim has been a fashion favourite forever. Not just jeans, we present to you Denim trends and styles that are making waves.
Let's admit it; everyone loves Denim. It has made its way into everyone's wardrobe. May it be your favourite pair of jeans, that rustic denim jacket or even a denim scarf or denim tote bag. You can't get enough of it. If you are someone who doesn't keep track of the what's in and what's out in the fashion world but still want to mark your presence, don't worry! We just curated some timeless denim trends and style for you.
1.Denim on Denim
The evergreen fashion trend Denim on Denim if worn properly, it can make a head-turning fashion statement. If you are pairing a denim jacket with denim jeans, make sure to wear a pastel or white top underneath to make it stand out. Also, go for some colourful accessories to give that pop of colour.
2.Denim Dress
A denim dress can make your day out with girlfriends a classy affair. If you want to go for a sporty look, make sure to pair the dress with sneakers. You can take clues from likes of Reese Witherspoon and Kendall Jenner and pair your denim dress with cool kitten heels and a cool pair of shades.
3.Denim Skirts
Denim Skirts are iconic. Celebs all over can't stop flaunting their cool denim skirt style. If you want a little formal looking then go for a white button-up shirt with denim skirts, pair it with a slim leather belt and knee-length boots for that ultra-classic look.
4 Denim Jumpsuits
Denim Jumpsuits are what that is 'in' this season. The Kardashian Jenner Clan can't stop wearing them. It is a versatile look as you can go both casual and formal in it. Choose the right accessories to pair with your jumpsuit such as shades, bag and footwear for that chic look.
5. Denim Jacket
A Denim Jacket is a must-have in any women's wardrobe. A plain denim jacket can also be changed into a hip fashion statement by embellishing it with different coloured stones. If you want to go for something simple, add a quirky patch to the jacket and see everyone going gaga over your sense of fashion.
It's time to add some denim in your collection and be the queen bee of your peer group. So, what's your style today?