Finisher extraordinaire: What made Lance Klusener ahead of his time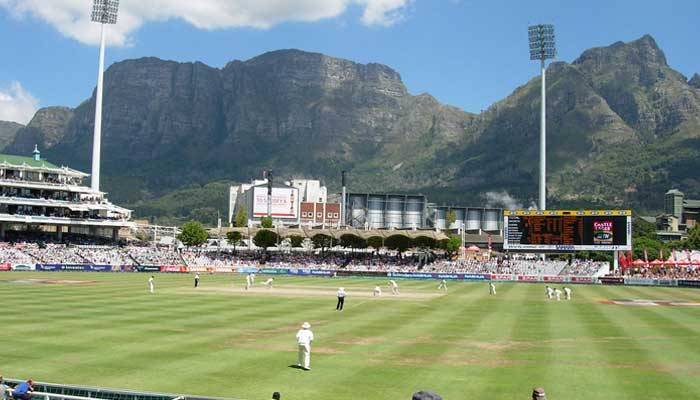 In an era when many batsmen wouldn't even have been aware of the term range hitting, Lance Klusener hit hundreds of balls in practice as he tried to blast them out of the park.
It was not a surprise to him then, that when he came out to bat during crunch situations, he connected more often than not.
It remains a mystery to many why the South African all-rounder batted as low as number 8 in the order. But it was Klusener's affinity to finish off matches that made him bat at that number.
Just when you've got Jonty Rhodes and Shaun Pollock out, Lance Klusener ambled out to bat, and won many matches for South Africa at that position. It is strange for someone batting at number 8 to do that, but that is exactly what worked for him and the Proteas.
After his retirement, Lance Klusener revealed that during his time, nine out of 10 bowlers strived to bowl a yorker at the death, without having several variations like slower deliveries or change of pace bouncers up their sleeves.
That is the reason why he practised range hitting against yorkers, half volleys and full tosses. His idea was that even if the bowler fails to execute the yorker two or three times out of six deliveries in the over, which happened more often than not, he should cash-in each time. When you think of it that way, scoring 12-16 runs per over suddenly doesn't seem that daunting a task.
If a player has ever dominated an ICC event, it was Klusener, who was all over the 1999 World Cup. He almost pummeled South Africa to the final but for the Allan Donald brain fade.
Klusener was dismissed just twice in the tournament and averaged a sensational 140.50, due to the number of not outs. He scored his runs at a strike rate of 122.17 in the competition - amazing for the era in which he played. The all-rounder also bagged four Man of the Match awards and picked up a 5-wicket haul and a couple of 3-fers in the World Cup.
He finished his career with 3576 ODI runs from 171 matches at an average of 41.10 and a strike rate close to 90, with two centuries and 19 half-centuries. But, given the calibre that 'Zulu' had, he should have scored a lot more runs.
Just imagine his worth if he was around competitive cricket today. An INR 10 crore IPL pay cheque is the minimum that he would have garnered.