Five best Stephen King's novels adapted as movies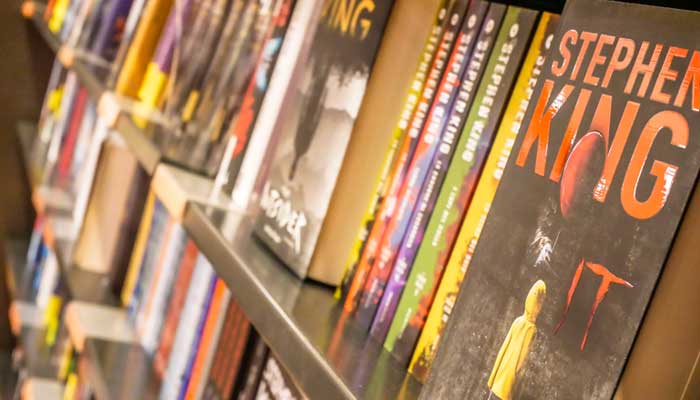 Stephen King's work has always fascinated the filmmakers, the captivating storylines of his books is a win-win mantra for Hollywood. We present our list of the best Stephen King's books that were adapted as movies.
Stephen King is most well-known, magnificent storyteller and a writer with a stellar record. He has published some 70 novels and over 200 short stories out of which more than 30 novels are in the bestseller list. His name is enough for a bibliophile to buy a book. He is often called "King of Horror ", but he has experimented with a lot of genres in his stellar career. Here are some of his works that are adapted into movies.
Carrie: The movie is adapted from Stephen King's novel of the same name. It happens to be King's first novel to be published. No doubt it is a horror movie but it so much more than that it is a high school drama, family drama, social commentary and a coming of the age story. You can see this movie millions of times, and still, it manages to captivate you still.
Dolores Claiborne: The Kathy Bates starrer adapted from the Stephen King's novel is a riveting psychological thriller. The story of Dolores Claiborne, a maid, a mother and a dark secret from the past makes it a delight to watch.
IT: The classic fan favourite, which started everyone's fear of clowns. It was first adapted as a mini-series; then in 2017, it was made into a movie. Bill Skarsgard portrayal as Pennywise, the clown, is creepy and haunting.
The Green Mile: The absolute gem of a story, Green mile was brought to life by the pure genius of director Frank Darabont. This Tom Hanks starrer cannot be placed under any particular category. It has elements of supernatural, horror, thriller. Michael Clarke Duncan portrayal of John Coffey draws strings of your heart.
The Shawshank Redemption: Our ultimate favourite, this classic can't be described in a few lines. Another Frank Darabont and Stephen King collaboration, this movie's symbolic view of prison is very delivered by such a moving story plot. Though initially, this movie was an average runner in the box office, over time became the cult classic as we know it.
Stephen King's genius as a storywriter has given us some of the most memorable movies. He is said to have an unbreakable routine of writing 2000 words per day. Thanks to this, we would have many more novels to read and many more movies to see.