Five handbag styles and trends to up your fashion game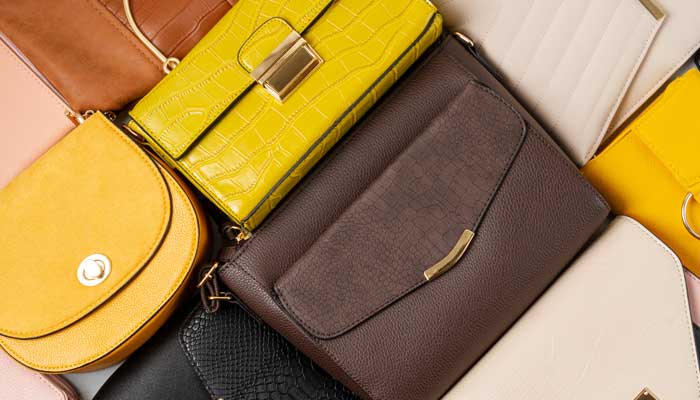 Handbags are not just meant to carry the essentials. Nowadays, a handbag can make or break your look. Our list of different handbags styles and trends would help you to be trendy and stylish.
Handbags, more than a necessity, has emerged as an excellent fashion accessory that completes your look. It can be an embellished clutch for a formal occasion or black formal shoulder bag to that client meeting you have to attend, having a right handbag is a must. Here are a few of the handbag styles and trends that every woman must have to be fashion-forward.
Classic Shoulder Bag
One of the most well-known and popular styles is a classic shoulder bag. They come with small and long strap. You can choose one that you feel most comfortable with. Team it with your formal shirt and trousers, and you are ready for your day at the office.
The Comfy Sling Bag
The sling or cross-body bags as they are commonly known are most versatile of all handbags. They are incredibly stylish, comfortable. Are you travelling or have a lot of errands to run?  The Comfy Sling bag is at your rescue. If you want that Boho-Chic, then go for the sling bag with a lot of fringe design.
The Diva Clutch
Do you want to be the heart of any party? The ultimate Diva? Carry a sophisticated and classy clutch, and you are all set to rock. You can find them in different shape, size and length. Try to match your clutch with your footwear to make an ultimate style statement.
4.The practical backpack purse
If you are one of those who find carrying a purse in hand or arm tiresome, then backpack purse is for you. One of the most practical options in handbags, it comes in both small and large sizes. If you are looking for a comfortable and practical choice for your college or that day trip with girlfriends, Backpack purse saves the day.
5.The Casual Duffle bag
If you are a new mom that needs a purse with a lot of space, a college student to carry books or a gym enthusiast to carry all the gear then the sensible and practical casual Duffle bag is for you. It comes in various colours and is generally made of nylon or other waterproof material which makes them very easy to maintain.
Selecting the perfect bag can sometimes be a daunting task, but always look for something you are comfortable with. At the same time, don't be afraid of experimenting with your look and trying new styles.