Five Movies You Should Watch If You Love Fashion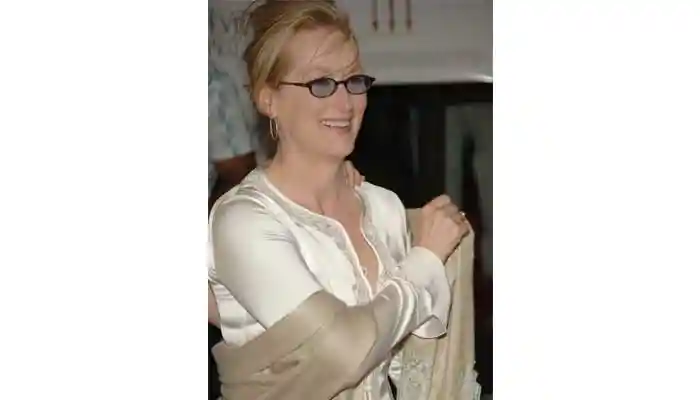 Fashion movies are a joy for every fashion lover. These films stay with fashion enthusiasts for years and can even inspire their outfits.
A number of things go into the making of a good film, and it requires the involvement of numerous people to help bring a movie to life. Costume design and production are an integral part of any movie. The outfits that the actors wear in a movie can speak a lot about their character and helps them acquire a distinctive style. And for fashion enthusiasts watching films featuring flashy costumes can make the movie a lot more enjoyable. Below are some movies you should watch if you are a fashion lover.
The Devil Wears Prada (2006)
This film is not just about the outstanding performance of Meryl Streep, but the outfits are impeccable. The Devil Wears Prada marvellously depicts the transformation of Andy, Meryl's assistant. It is also one of the first films that immediately come to the mind of many people when they think of high fashion films.
Crazy Rich Asians (2018)
Crazy Rich Asians follow the story of Rachel, a woman who travels to Singapore for a friend's wedding and suddenly finds herself in the spotlight. The movie features several social elites of Singapore, and it was no surprise that they would all be dressed in splendid couture pieces. From the various outfits that Rachel styles to the extravagant wedding dress, there is a lot for a fashion enthusiast to see.
Clueless (1995)
Clueless is a timeless classic following the story of a superficial and spoiled high school student Cher, who considers herself a world-class matchmaker. She offers a less popular classmate a complete makeover to change her life. The movie was released in 1995, but it features several styles and outfits that are stylish even today. Musician and singer Iggy Azalea also revived the iconic fashion of this film in one of her music videos.
A Simple Favor (2018)
A Simple Favor follows the story of Emily and Stephanie, two moms leading very different lives, but they soon become best friends. Emily is an ambitious and high-powered businesswoman, while Stephanie is a YouTuber. This film features two very different mothers and uses their distinctive wardrobes to bring out their differences. While Stephanie dresses up quirky and cute, Emily has a more high-end, fashion-filled, and distinguished closet.
The Neon Demon (2016)
The Neon Demon stars Elle Fanning as Jesse, a hopeful and young model who relocates to Los Angeles after turning 16 to kickstart her career in the fashion world. Soon the more established models become envious of Jesse and start resenting her immediately after her arrival. As the presence of Jesse in the world of fashion grows, she starts changing.
If you are a fashion lover, these fashion-inclined movies are a must-watch!