Five Parenting Trends That Are Here To Stay For Foreseeable Future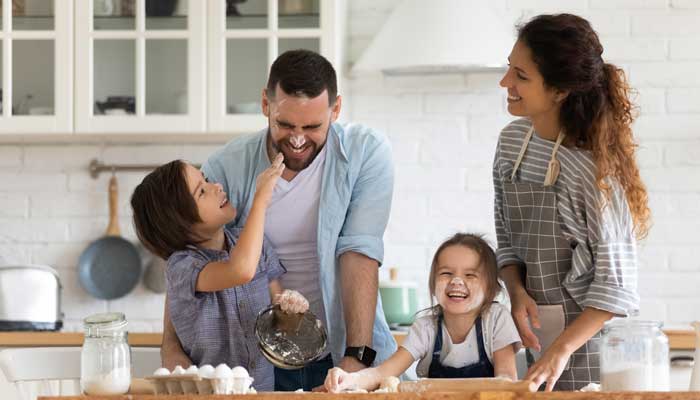 From environmentally conscious parenting to finding a balance between supporting kids and setting expectations for them, here are some key parenting trends to watch out for.
Morning shows the glory of the day, goes the common saying and works for parenting as well. The choices that the parents make have the greatest impact on their children in their growing years.  It is a natural law that you 'reap what you sow' and has its ramification in parenting as well.  Parenting has always been a challenging role in every couple's life and even more for a single mother or father. While every parent wants to give their best, it is not easy balancing career and family, managing the needs of kids, making them responsible towards the environment and acquaintances. Parents also need to be aware of the kids' mental well-being among overall development.
Gen Y parents are conscious and invested in their parenting choices and are even taking inspiration from celebrities like Harry and Meghan. Here looking closely at how parenting has evolved and trends that have picked momentum and are not going anywhere.
Authoritative Parenting
Helicopter parenting, characterised by a hyper-focus on protecting and perfecting kids has given way to authoritative parenting that advocates a balance between supporting kids and setting expectations for them.
Social Media Absent Parenting
Social media can be a great place for getting advice and feeling you are not alone when parenting gets hard. But, freezing every first of your child and sharing with the web world is not the right way to celebrate your accomplishments. Parents are logging off from devices to give maximum time in relishing the moments. They have started to believe that the content they find cute and funny can make their kids feel embarrassed in later years.
Eco-Friendly baby products
Environmentally sound parents are setting the foundation of sustainable living for their children from the early years. Threats of climate change are motivating parents to retort to eco-friendly use of products from diapers to toys.
Gender Neutral parenting
A trend that caught the public eye after Harry and Meghan adopted the style has become quite popular in India as well. Parents are asking their kids to choose any toy or colour they want to break free from past stereotypes and sensitise them about gender issues.
Learning with audiobooks
Parents are taking recourse to audiobooks than learning by the heart through textbooks. Research suggest audiobooks can improve the concentration of kids and at the same time, keep them engaged but limit their screen time.  Audiobooks help them learn better and keep them away from video games.